On this page you will find:
Our recommended reading list
Meet the locals from home – orca live cam
Responsible wildlife watching
Learn about our low-impact camping
Feeling fit on the water
Pack your kayak like a pro!
---
Recommended Reading List
Below are a selection of excellent books for learning more about BC, whales, wildlife and kayaking – and getting excited about your trip!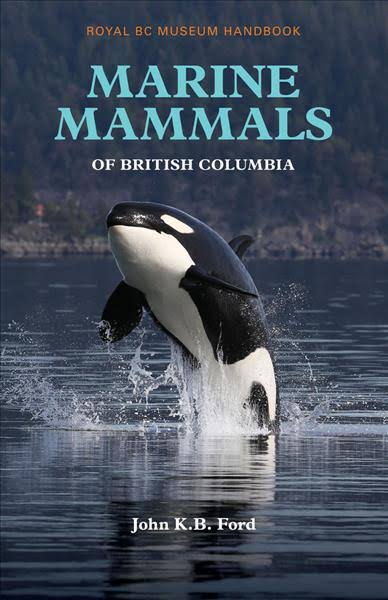 MARINE MAMMALS OF BRITISH COLUMBIA
By Ford, John K.B.
A great field guide for identifying and learning about cetaceans as well as seals, sea lions, and sea otters that inhabit the BC coast.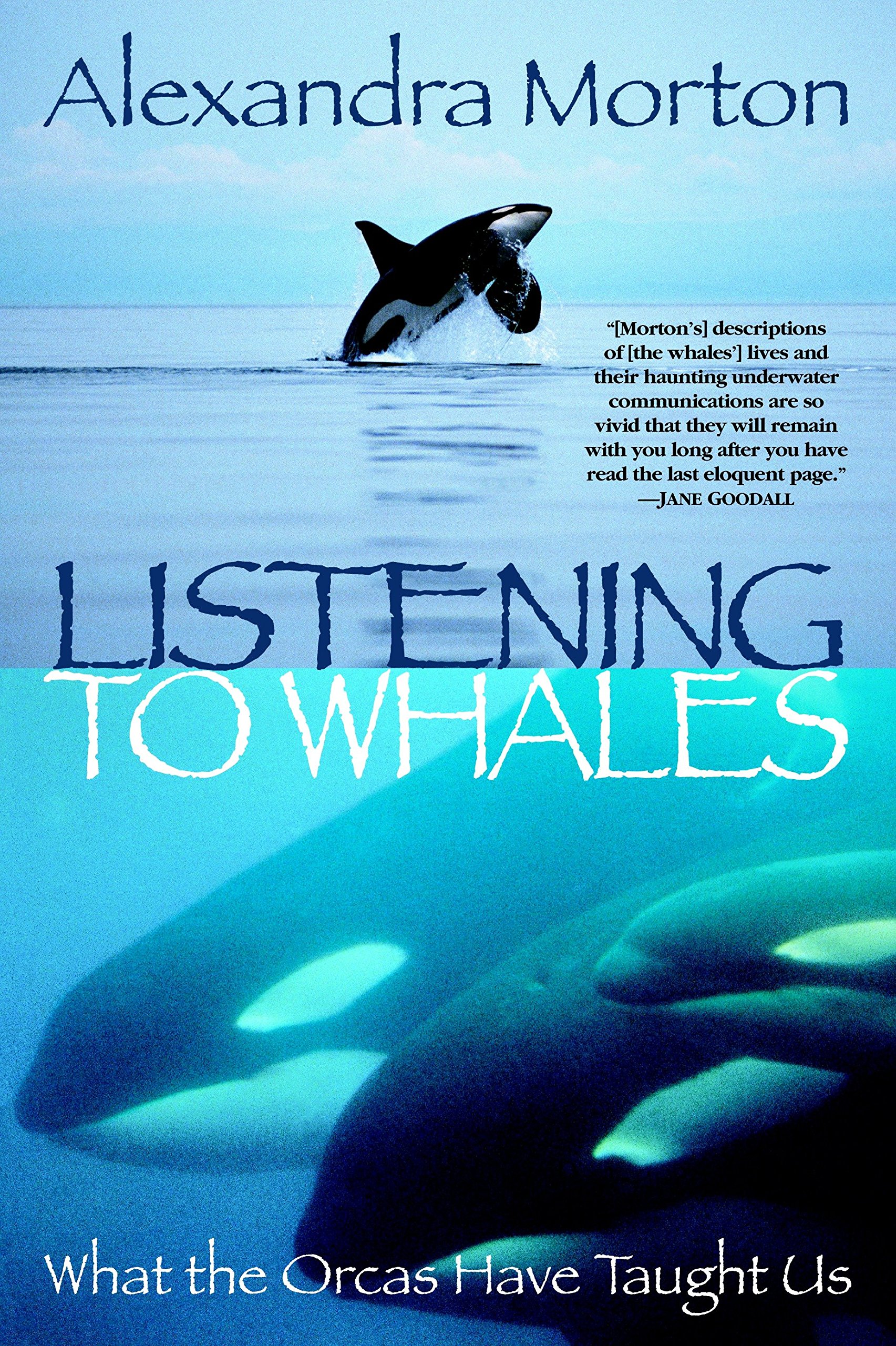 Listening to whales: what the orcas have taught us
By Morton, Alexandra
Stories and recollections of a whale researcher and all that she's learned from Orcas.

Cedar: Tree of life to the northwest coast Indians
By Stewart, Hilary
Brilliant descriptions and illustrations of traditional technology by a Quadra Island writer with an international stature.
Read More
---
THE LATEST FROM the Johnstone StraiT region
Whether you've been on a trip with us or are getting excited for your first Spirit of the West Adventure, keep up to date with what's happening in Johnstone Strait and surrounding areas.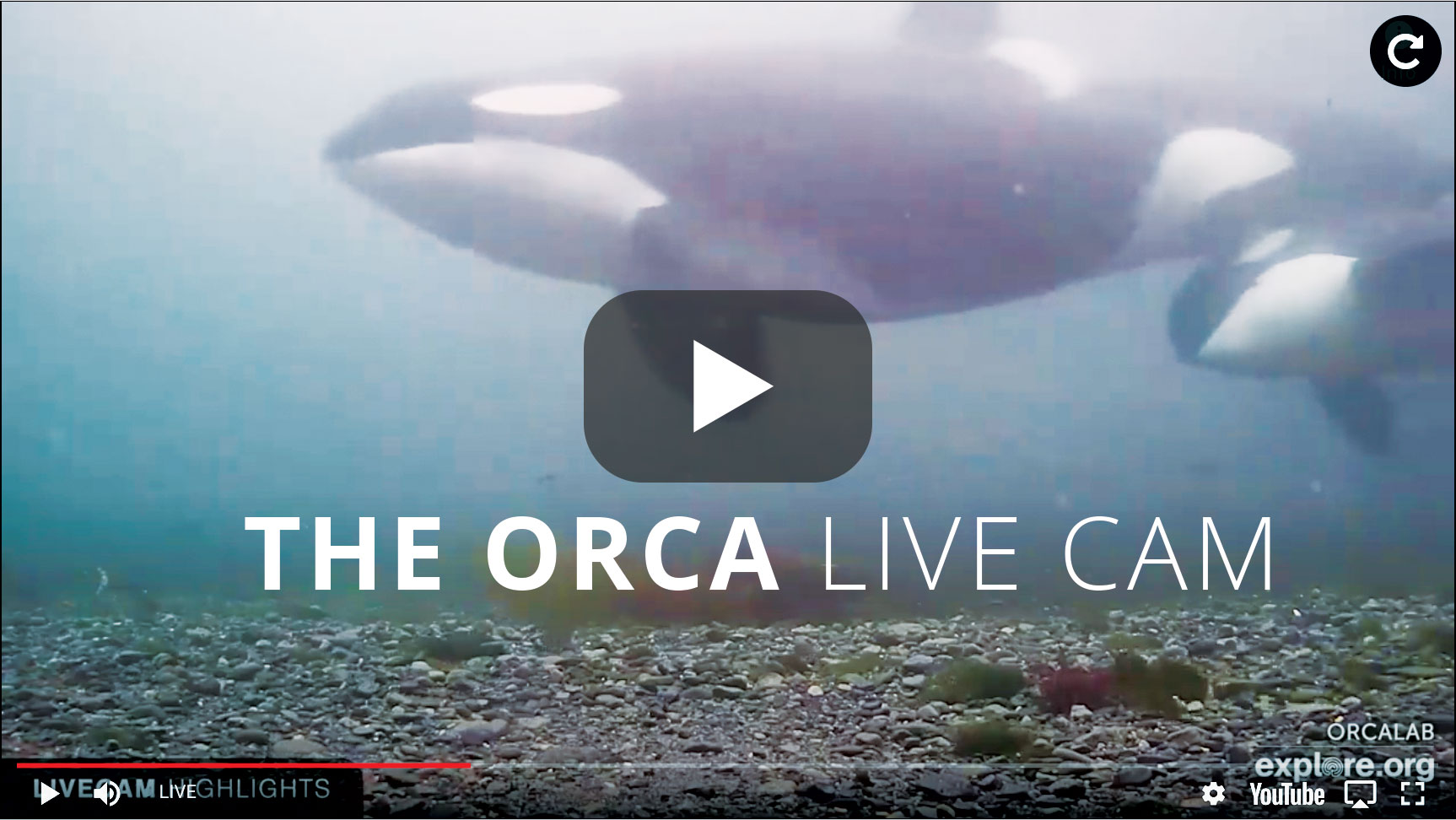 live Cam of orcas
Orca Live which posts live video and audio feed from above and below the water in various locations in Johnstone Strait – watch and listen to whales from your home! Orca Live is provided by OrcaLab, a renowned whale research lab based in Johnstone Strait. More information, including links to their blog, can be found here.
Marine Education & Research Society
Marine Education and Research Society (MERS) which, as the name implies, conducts research and education in the Johnstone Strait area. They have an excellent blog that helps keep you up to date on all the latest research and there have been some cool discoveries of late!
Spirit of the West's blog stories
Stay connected to the coast through our very own Stories page. Here we share a variety of short blog posts from reflections of a guide to how tides work. 
---
The orcas, humpbacks and other marine mammals spend their days foraging, playing and socializing, and we want to keep it this way. We strongly believe that we should do everything that we can to minimize our impacts on their natural behaviour and habitat. We follow the Be Whale Wise Guidelines, which have been established to protect both the whales and kayakers and boaters from any negative interactions as well as long term, cumulative effects.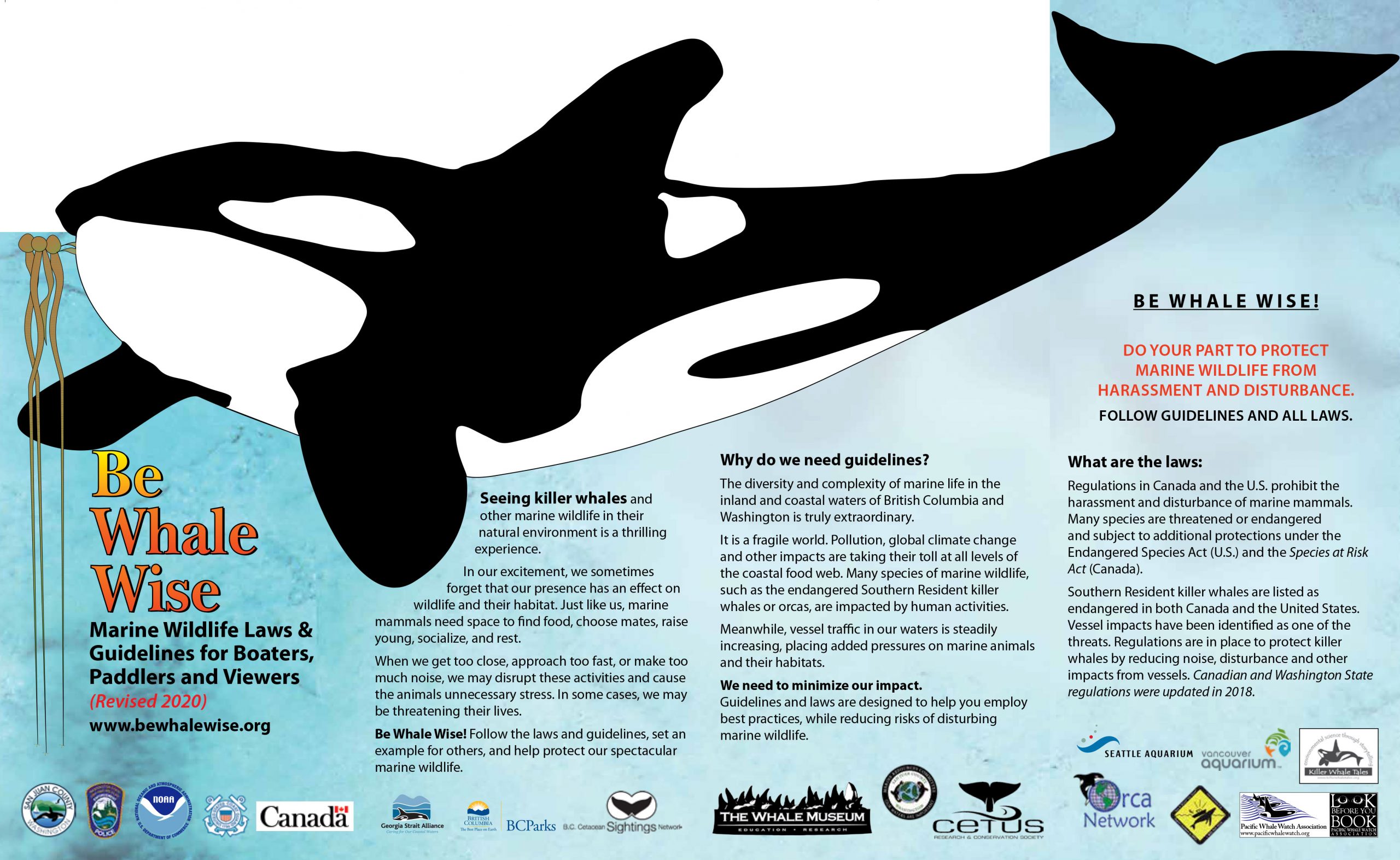 ABIDING BY THE MARINE MAMMAL VIEWING GUIDELINES MEANS THE FOLLOWING FOR KAYAKERS:
We never approach killer whales (orcas) closer than 200 meters and all other whales closer than 100 meters (this may mean repositioning our kayaks as they approach).

We position ourselves out of the path of the whales.

We ensure that we are tight to shore or well offshore if the whales are feeding in and around the kelp line.
WHEN TRAVELLING BY MOTORBOAT (LIKE OUR WATER TAXI):
We slow down immediately when we encounter whales

We stay out of their path

We do not approach from in front or behind

We stay on the offshore side of the whales

We put the engine into neutral or turn it off completely, and turn off all sonar and depth sounders

We never stay with a group of whales for longer than 30 minutes.
While 200 meters may seem like a significant distance to put between yourself and an orca whale, it is amazing how close and large they can seem when you see a six-foot tall dorsal fin from a kayak. We must also remember that these guidelines have been established using years of research examining the distances at which orcas have been shown to be negatively impacted.
---
Learn About Low-Impact Camping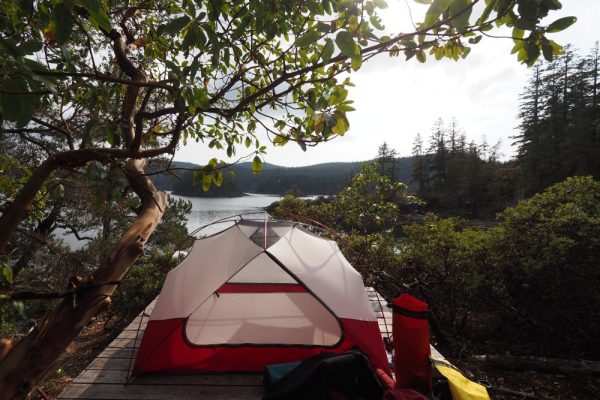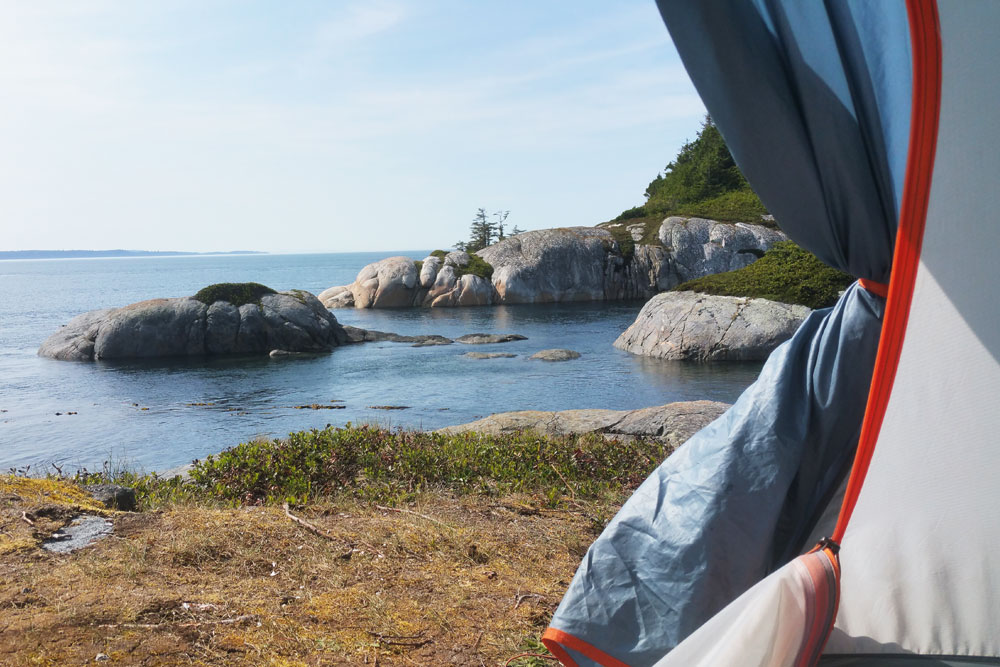 We love travelling in the wilderness and being a part of the spectacular natural areas of British Columbia. Too often, however, human travels in the outdoors can have consequences, incrementally degrading the places we love. On all trips with Spirit of the West we take steps to ensure that the way we behave in the field minimizes any impact that we have on the environment.
Best practices for backcountry travel are outlined by Leave No Trace, a non-profit organization that promotes the following 7 principles for minimum impact backcountry travel:
Plan Ahead & Prepare

Travel & Camp on Durable Surfaces

Dispose of Waste Properly 

Leave What You Find

Minimize Campfire Impacts

Respect Wildlife

Be Considerate of Others
Using minimum impact principles is only one way that Spirit of the West tries to live lightly on the planet. For more information on all our environmental policies and practices, please see Our Green Initiatives page.
---
Feeling Fit on the Water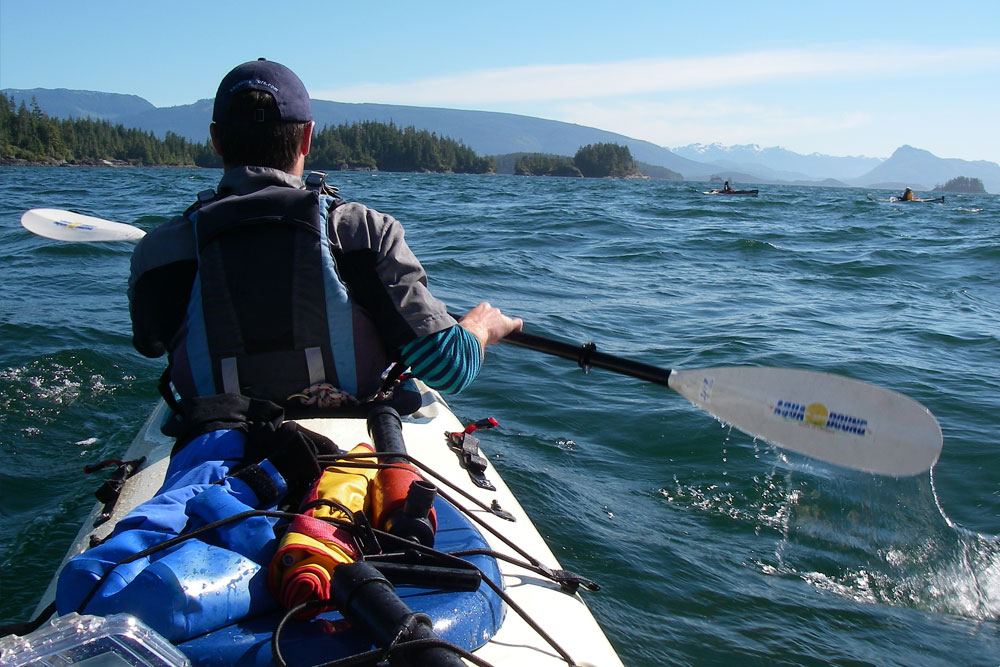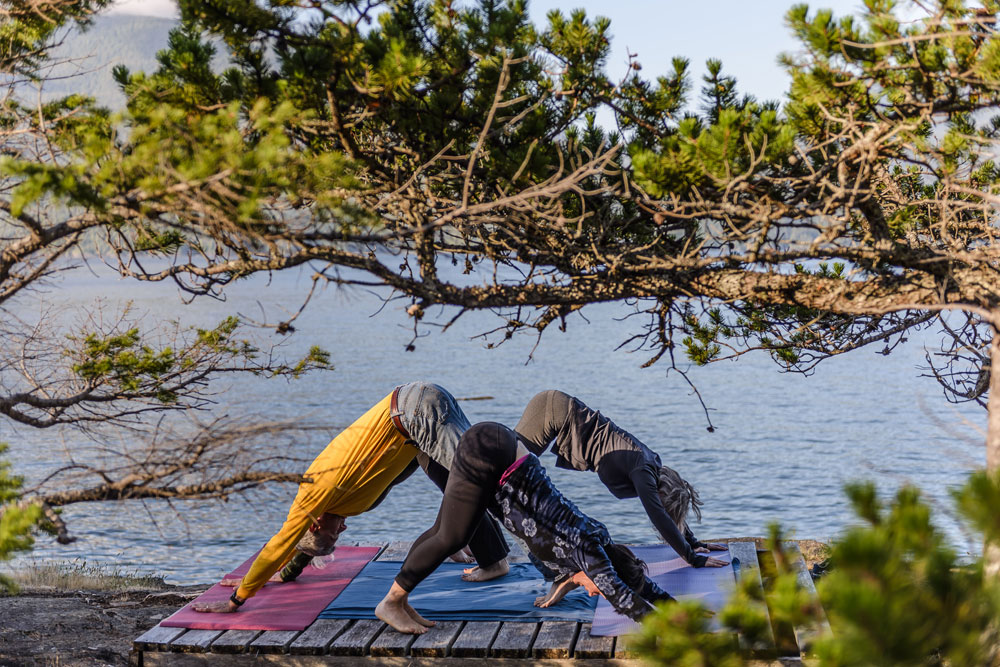 Kayaking is a suitable activity for most fitness levels and your guide's will give you great tips on how to paddle efficiently. To help you get the most out of your experience and feel comfortable on the water, check out these helpful links:
---
Pack your Kayak like a Pro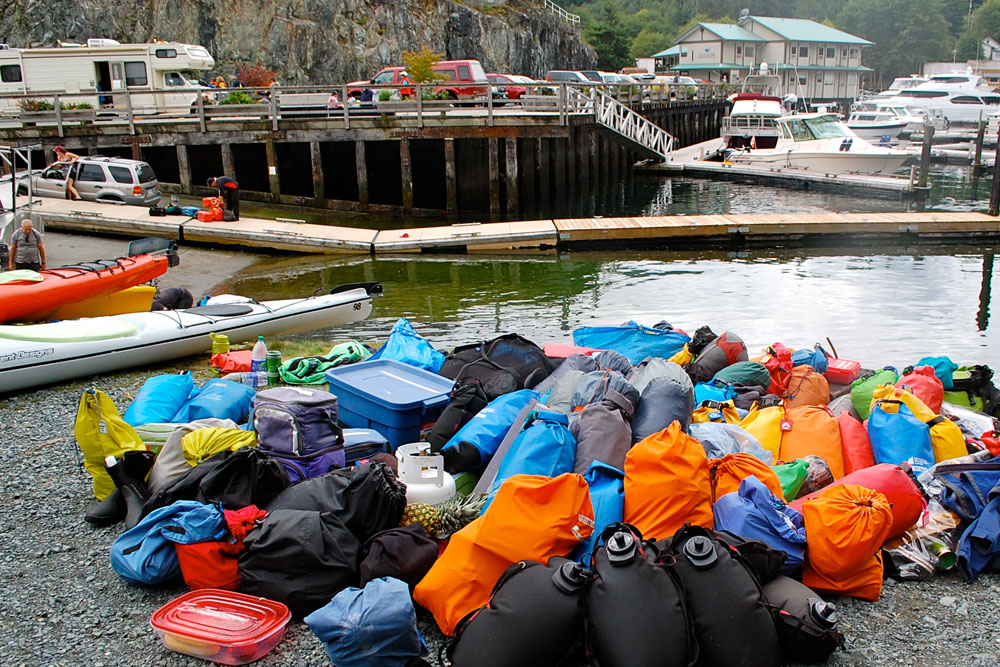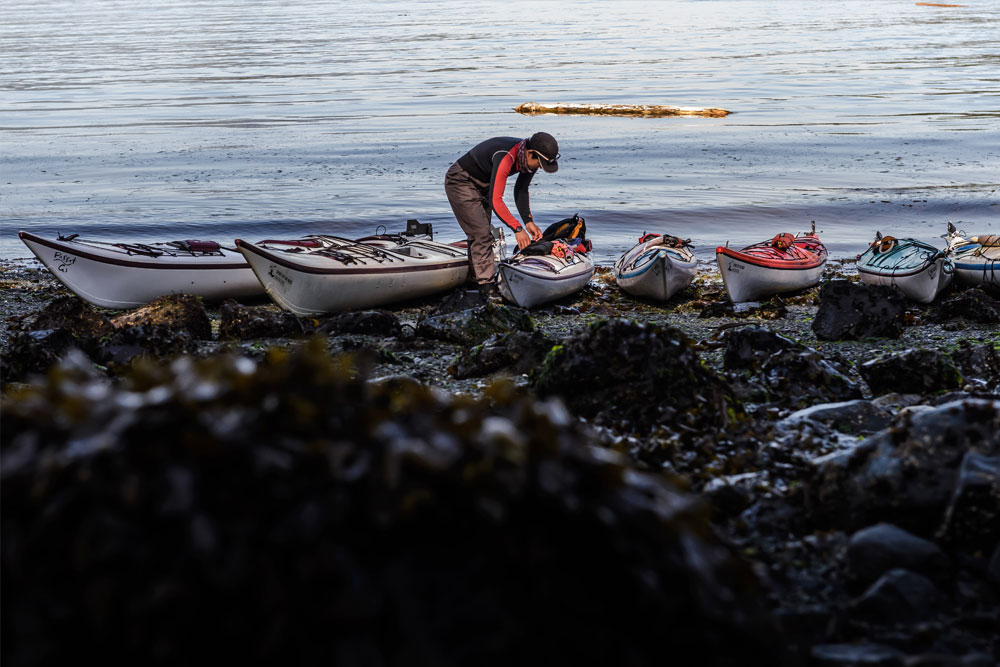 Our expedition tours involve us packing our kayak with all our gear and personal items-a task that can seem daunting at first glance. But fear not! Your guides are pros at organizing and expertly distributing the load across the fleet. 
Past guide extraordinaire, Pat, can teach you a few tips and tricks in this short video. He might even make you laugh a little along the way!