Kayak a tropical wonderland
For Who:
Everyone, focus on beaches and tropics




* Kayaking trips & tours to destinations outside of Canada are priced and charged in US dollars; prices in other currencies can be estimated by clicking here. There is no additional tax on tours to international destinations. Please see our terms and conditions for full payment and fees information.
One of the best warm water locations in the world
Sun, Sand and Fun! Spirit of the West Adventures is excited to be once again offering kayaking tours in the beautiful Bahamas! These tours have been designed to provide the perfect balance between expedition-style kayaking which allows us to explore a new place every day and time spent lounging under a palm tree, snorkelling and generally just enjoying all that the Bahamas has to offer.
The Southern Exuma Cays Expedition takes us into many places too shallow for larger boats, including a mix of mangrove and beach habitats, by an impressive blowhole, islands inhabited by iguanas and areas formerly used as sea salt collecting flats. This is a well-rounded and approachable expedition-style tour for kayakers of all ability levels that starts and ends in George Town (GGT) on Great Exuma Island.
EASY TRAVELING TO THE BAHAMAS
Travel to the Bahamas is fairly simple, quick and straightforward. At Spirit of the West Adventures, we aim to make your travel experience as relaxed and comfortable as possible. Please don't hesitate to get in contact with us and we would be happy to share our tips and tricks we've learned over the years. To get you started here is some basic information to help you plan your journey and get the most out of your time in The Bahamas.
Tour Start and End Location
George Town on Great Exuma Island, Bahamas
Arrival Airport: George Town (GGT)  
Accessed by direct flight from several locations in Canada or the US or via a short flight from Nassau (NAS) with one of the following airlines: Bahamas Air, Sky Bahamas, Western Air, American Airlines, Continental, United or Lynx Air.
Getting from the Airport
Is an easy 15-20 minute transfer. Many taxis will be waiting at the airport and they have fixed rates for getting into George Town and your choice of accommodation.
Where to Stay
There are many options in George Town, but our favourite is: Hideaways at Palm Bay. 
We also provide you with a more detailed list of options in our reservation package after you have booked the tour. Please note that accommodation books up quickly and can be very expensive in the Bahamas. You will need to book accommodation for the nights before and after your tour.
Travel insurance 
To protect your investment, we require all Bahamas tour guests to purchase trip cancellation and interruption insurance with COVID coverage in case of unforeseen circumstances.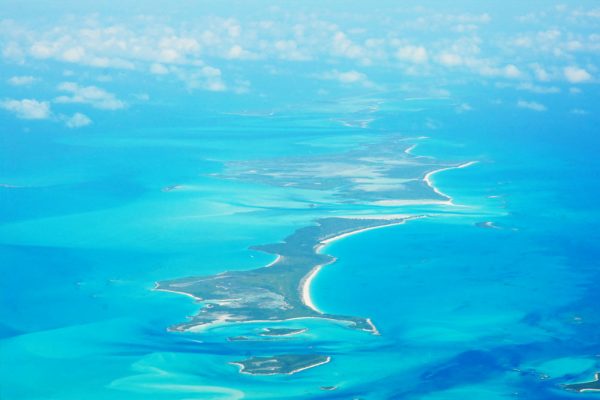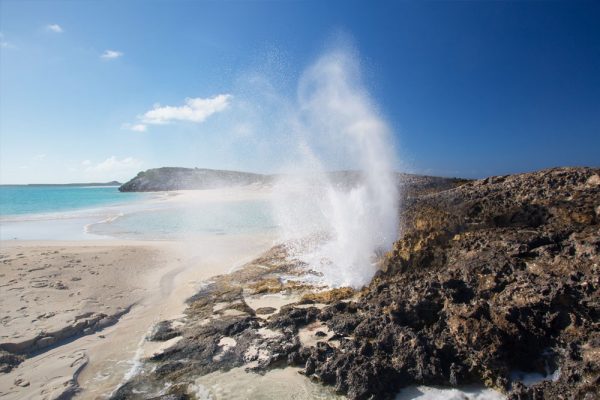 Watch our video from the Bahamas
What's Included?
Professional guiding service
Pre-tour welcome meeting
Natural, historical & cultural interpretation
All kayaking equipment (including kayaks, PFDs, paddles, pumps, ropes and sponges)
Route deck charts
Camping equipment incl. tents, sleeping pads, fleece sleep sacs
Snorkelling gear (mask, snorkel & fins)
Hearty meals (lunch day 1 to lunch day 6)
Park and land use permits
What's Not Included?
Accommodation before or after the kayaking portion of your trip
Flights
Airport transfers, taxis
Travel/medical insurance
Alcoholic or carbonated beverages
Personal items (toiletries, clothing, etc.)
Meals outside of those listed
Gratuities
Fabulous Spirit of the West Guides
If you have been adventuring with us in BC, the Bahamas or Chile before, you know how wonderful our guide team is. They help show you the best of what the Southern Exuma Cays have to offer. The guides will share their favourite beaches, campsites and snorkelling spots with you. Join us to explore the natural wonders and wonderful kayaking while being cared for by our awesome team who take care of all the details, cooking, planning and safety so you can relax and enjoy this stunning area. Our team is excited to welcome you to George Town!
Trip review from Michael, Ontario, CA:
'This is the second trip to the Bahamas with SOTW and our 5th trip with them in total. Once you see the splendor and magic of the Bahamas this way you will never go back to a resort. The access to pristine beaches, unique ecosystems and tranquil oases is unequaled in my estimation. Our guides were nothing short of magnificent and the level of customer service & dedication to satisfaction exceeds that of any 5-star resort. If you are looking for an experience that will truly change your appreciation of the beauty of this region this is the only way to go. Augmented by the knowledge and insights provided by our guides.'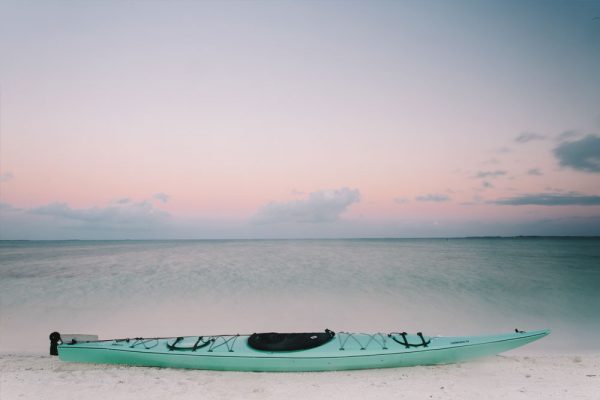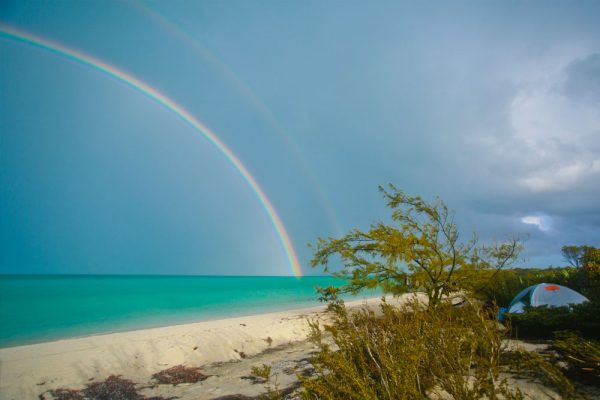 Itinerary
This route makes for a perfect getaway, easily accessible via direct flight from Toronto and various other locations, but still stunning and off the beaten path. This area is dotted with small islands located in shallow waters. The kayak with it's shallow draft makes it the perfect vessel for exploring. While there are no swimming pigs here, we are sure you will not be disappointed with this stunning area.
PRE-TRIP MEETING
WHEN: DAY PRIOR AT 6PM, WHERE: Splashes bar & Grill, LOCATED AT Hideaways at Palm Bay – a local restaurant & bar in george town
Depart your home for the Bahamas today or earlier if you wish. There are direct flights from Toronto to George Town several days a week or if coming from other locations, the easiest entry point is to arrive into Nassau. From here catch a short regional flight to George Town on Great Exuma Island (we would be happy to send you a more detailed travel document for details on booking these flights). Grab a taxi to your choice of accommodation and settle in. We will meet you at Hideaways at Palm Bay for our welcome orientation. Here we will discuss our plans for the next few days and get to know the others in the group. (Please note food, accommodation, and other expenses on this day are your responsibility.)
THE TOUR
Day 1
We will pick you up at your hotel after breakfast (times will be arranged at the meeting the night prior; likely between 8:30 and 9 am). We will then take all our equipment and kayaks and transfer to the north end of Great Exuma to the village of Barraterre. After some kayaking instruction, we will pack our kayaks and get ready to start paddling. Once launched we will kayak towards the Brigantine Cays. These mostly uninhabited Cays are surrounded by very shallow sandy areas which dry out at low tide. This makes it a great place for exploring by kayak as most boats cannot access this shallow area. Our destination for tonight is either Long Cay (apx 7 miles) or Brigantine Cay (apx 9 miles). Once there we will set up camp, snorkel and relax.
Day 2
After breakfast, we will pack up camp and continue exploring the Brigantine Cays. The Cays are home to several different types of mangrove forests. If the tides are right we will paddle through some of these incredibly important and diverse ecosystems which are often nursery habitat for all sorts of fish species, small sharks, sea turtles and many different types of birds. Our destination for this evening is either Norman's Pond Cay (apx 7 miles) or Leaf Cay (apx 9 miles).
Day 3
Today there are many options including exploring an old salt collecting pond and protected mangrove forests on Norman's Pond Cay, kayaking through some of the more exposed islands if the weather permits, snorkeling at a great reef and beachcombing including exploring a Cay that is home to iguanas. These iguanas are friendly and curious and really quite interesting to watch. Tonight we will either camp in the same spot again or, depending on the group desires and weather, move campsites.
Day 4
Today we will move campsites and head towards Rat Cay, apx 7 miles (don't worry, the island doesn't live up to its name!). Along the way, we will stop at an absolutely picture-perfect beach for a stretch break as this is also the trailhead for a short walk to the highest point in the Exuma Cays (123ft or 37m). From here we enjoy a great view out over the Southern Exuma Cays and usually a nice cooling breeze. We will arrive at camp in time for snorkelling or lounging on the beach with a book.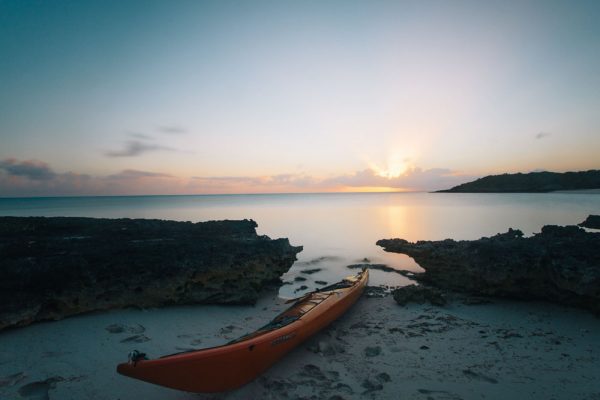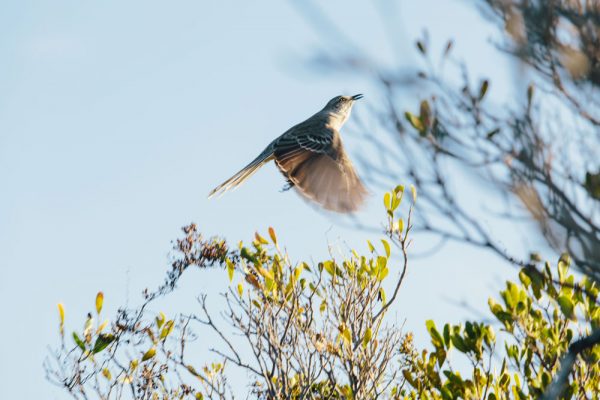 Day 5
Today we will likely keep our camp on Rat Cay and use it as a base for exploring several of the nearby Cays. If tides and weather permit we will head to Square Rock Cay and try some snorkelling from our kayaks or a nearby beach. Then to Boysie Cay to check out a blow-hole and watch the power of the ocean on the exposed side of this perfect little piece of sand. The afternoon will be leisurely enjoying more snorkelling here or a nap on the beach. Then back to our campsite on Rat Cay for our final evening in the cays.
Day 6
After breakfast, we will pack up our kayaks one last time and paddle from Rat Cay back to Barraterre on Great Exuma Island. Here we will be met by our transportation and will transfer back to George Town to the hotel of your choice. This brings the tour to an official close.
Often groups like to share one last meal and few cold drinks together to celebrate the completion of an excellent trip at one of the local restaurants. Most flights leave in the morning or afternoon so it is likely you will need to spend this evening in George Town anyway, so why not spend it with new friends?
Meals (other than breakfast and lunch) and accommodation this day are NOT included in the tour price. Airport transfers are not included in the tour cost but can be easily arranged with your hotel.
Please note
The itinerary is weather and group dependent. As with travel to any international destination, logistics are vulnerable to weather and delays, so please plan your onward travel and post-trip obligations accordingly. We recommend booking accommodation for the nights before and after your tour. We also require all international tour guests to purchase trip cancellation and interruption insurance with COVID coverage.
FAQ
+ How much kayaking experience is required to join the tours in the Bahamas?
This tour is for those with a sense of adventure. Some kayaking experience can be helpful, but the tour is suitable for beginner and experienced paddlers. If you are not sure if this tour is right for you, please contact us and we would be happy to discuss.
+ Do I need to be in great shape to join one of the trips?
No. Our adventures are not considered to be strenuous or physically demanding, and we do not require a high level of fitness. We just ask that you are capable of a few hours of moderate exercise each day. Keep in mind that good general health will go a long way if we happen to encounter some strong winds or time restrictions. Most important is an adventurous spirit.
+ Are there any single supplement fees for solo travelers?
There are NO single supplements. We encourage solo travelers to join us and often have several solo travelers on each tour. It should be no problem to have your own tent and you will have access to both single and double kayaks.
+ Is travel insurance required for this trip?
Yes, we require all Bahamas tour guests to purchase trip cancellation and interruption insurance with COVID coverage.
This will cover you in the event of needing medical help while abroad and will cover any expenses incurred from unexpected changes in travel plans or circumstances out of your control (i.e. missed flights because of weather, lost baggage, family illness, contracting COVID or needing to quarantine). There are various levels of travel insurance for sale and it is often worth reading the fine print to ensure it is the right coverage for you. Caution: often the coverage provided by credit card companies is minimal. Ensuring adequate coverage is your responsibility.
+ Can you accommodate dietary restrictions and allergies on this trip?
On the Bahamas tours the availability of ingredients or restaurant kitchens may limit the type of dietary accommodation we are able to offer. Please contact us before booking to see if we are able to accommodate your dietary needs.
Changes to our standard menu to accommodate dietary needs, restrictions, and/or allergies will be charged an additional fee. Exceptions at no additional cost are: vegetarian, no red meat, no fish, and no seafood.
+ Is it difficult to get to The Bahamas? Do I need any special visa or paperwork to enter?
The Bahamas are well worth the effort to get to and is only a short trip from many locations in North America. There are direct flights to Nassau (the capital city of The Bahamas) from many cities around the world. Direct flights also depart from Toronto, Miami and Fort Lauderdale to George Town on Great Exuma Island almost daily. There are many flight options for getting to The Bahamas and we would be happy to help you determine which route is best for you.
Visitors from most countries including Canada, the USA, the EU and Australia do not require a visa for entry, just a valid passport and return air ticket. For entry requirements for specific countries visit
https://www.bahamas.com/travelupdates. Please check this website periodically to stay up to date on any changes.
+ Do I need any special inoculations or medications for safe travel to The Bahamas?
Entry requirements to the Bahamas are evolving over time, so be sure to check the Bahamas Travel website (https://www.bahamas.com/travelupdates) for more details.
We strongly suggest COVID vaccination and it is also suggested you have Measles, Rubella, Polio, Hepatitis A & B and Tetanus vaccinations (you need a Tetanus booster every 10 years). Spirit of the West asks all guests to have a current Tetanus/Polio/Diphtheria shot as Tetanus can live in soil anywhere in the world.
+ What language do they speak in The Bahamas?
English! The Bahamas is a fantastic place to explore and having English as their main language keeps it easy. While their accent and dialect differs somewhat (especially when speaking to each other) it is very easy to communicate in the Bahamas.
+ Are there any age requirements?
Spirit of the West Adventures caters to all ages of adventurers. Please contact the office to discuss options for children under 12 years of age. For those concerned with being in 'their older years' we would be happy to discuss your physical abilities and ensure this is the right trip for you.
+ How much paddling is generally done in a day?
Paddling time will vary depending on our destination, the group's abilities, and desires, but is generally between 3-5 hours a day (not including breaks and lunch stops).
+ How stable are the kayaks? What is the likelihood of flipping over?
The kayaks we use on our tours are stable and designed for comfort. For those a little concerned, the double kayaks are slightly more stable than the singles. The likelihood of a capsize is minimal, and generally only occurs in an uncommon situation.
If for some reason your kayak flips over, all of our guides have ample practice time on the water with rescue procedures in order to quickly and efficiently get you back in your boat. At this point we will take you to the nearest shore to change into some warm cozy clothing and then carry on with our journey. While we are out on the water, it is of the utmost importance that the group sticks together in the event of capsize or change of route plan.
+ What if the weather turns bad? Will I be comfortable and warm?
The weather in the Bahamas is generally exactly what you would expect: sunny and warm. Occasionally weather systems can pass through producing rain and strong winds but this is usually short lived. A good rule of thumb is to be prepared for any type of weather and you will stay comfortable. Sun protection is most important, especially on the water, so having clothing and a hat to cover up will help keep you comfortable out there.
+ What sort of wildlife might we see on the tour?
The diversity and abundance of wildlife in The Bahamas is incredible and the visibility through this crystal clear blue water is unparalleled. We bring snorkelling gear with us on all our tours so we can see what swims beneath. From the multi-colored coral of all different shapes and sizes to the hundreds of tropical fish species, stingrays and friendly nurse sharks, there is much to see. Above water, water fowl, heron, kingfishers and egrets fly overhead in search of their next meal.
+ What is camp set up like?
On these expedition-style trips all of our campsites are in wilderness beach settings and shelter is provided by the tents and tarps we carry with us. We seek out sites with beautiful surroundings and those that offer solitude; these are all undeveloped spaces on the beach. Campsite choice will be based on weather conditions, route choice and group size and preference.
+ What about washing and toilets?
There is very little fresh water to be found on the small islands through which we travel. Therefore, seawater is your best bet for washing up. Please use biodegradable, environmentally friendly soap brands. Toilet facilities are not common in most wilderness settings so we carry a portable toilet system. Your guide will generally designate an area or system that works for ensuring your privacy. We are very accustomed to making sure all of our guests feel as comfortable and informed as possible in this regard – please feel free to ask us any questions you might have, before or during your tour.
+ What is included in the cost of the tour?
Professional guiding service, all kayaking equipment (including kayaks, PFDs, paddles, pumps, ropes and sponges), gourmet prepared meals (lunch day 1 to lunch day 6), camping equipment including tents, sleeping pads and fleece sleep sacs, park and land use permits. If you are planning on bringing any of your own equipment please double-check the packing list to ensure you have the appropriate gear and please let our office know in advance of the tour to avoid us bringing duplicates.
Not included in the tour costs are accommodation before or after the kayaking portion of your trip, flights, airport transfers, taxis, travel/medical insurance, alcoholic or carbonated beverages, personal items (toiletries, clothing, etc.) or gratuities.
+ If I would like to tip the guides, what is the industry standard?
If you would like to express your appreciation to the guides through a gratuity, such recognition would be enthusiastically received. The industry standard for tipping is approximately 10% per person of the trip cost. All tips received will be collected and disbursed amongst your guides.
Reviews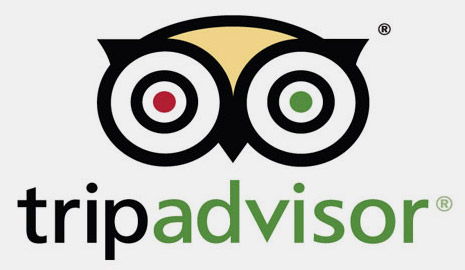 We're proud of our great reviews - but don't just take our word for it, see what people are saying over on Trip Advisor. View Reviews
"An amazing trip - Every day was different, the guides were outstanding, food was plentiful and delicious. I can't say thank you enough! The high standard set by SOTW shines through the whole experience."
Ruth Johnson
March 2023
"Water was beautiful, all the camp spots were unique, and each was wonderful in its own way. I enjoyed seeing stingrays and sharks and getting to snorkel. It was really special to see some almost empty parts of the Bahamas and have such gorgeous places to ourselves. Guides were wonderful - not only were they well organized and super capable but also just fun to hang out with. They took great care of us and also struck a good balance between being flexible and keeping us organized."
Kate Ferrington
March 2023
"From the calm shallow waters around the mangroves to the "washing machine" lively waters closer the the exposed ocean, the contrasts each day never failed to impress. Importantly, I felt totally safe and supported whenever there was a challenging launch or landing."
Heather Turnbull
March 2023
"3 Words - Fan-Tas-Tic trip. Highly recommend (which we have already done). Wish we could have made the other two trips with you!"
Bill & Sue
"We've done a number of these trips with other outfitters over the years and I can enthusiastically say that Spirit of the West was right at the top."
Jennifer
"Thanks for giving us an opportunity to visit a beautiful region and experience warm water kayaking. We felt comfortable with your knowledge and expertise from the beginning of the booking process and that continued throughout the whole trip. We only hope that we get the opportunity to travel with you again."
Jackie & Tim
"The weather was superb and the organization outstanding. We would particularly like to credit the guides for their professional, compassionate and fun leadership. We knew we were in excellent hands, they certainly work hard."
Lorne & Gail
 "Couldn't have been any better! The knowledge of the marine life, the history of the Bahamas, the time taken to improve our kayaking skills, the quality of the food preparation were all exceptional!!"
Kaylin & Josh
"It was, as always a wonderful trip! I don't think that I could wipe the smile off my face, and I'm sure that everyone here at home is getting sick of my "wonderful Spirit of the West" stories. Thanks so much!"
Sheila
"I can honestly say it was one of the best experiences I've had. Hard work at times especially given my lack of experience but an amazing sense of achievement after a testing day in the kayak and felt totally safe with our two guides so knew I would always get there in the end. Highlights: the different blues of the ocean have to be seen, so beautiful; loved swimming in the bay on day one; idyllic remote beaches to camp on; great food especially considering we were away for 6 days just in our kayaks and interesting chats with the other kayakers from Canada, US and UK who were a lovely group. Guiding and general organization by Spirit of the West were impeccable. Definitely recommend!"
Scott
"Epic kayak trip in the Bahamas. Good parts were the guides (Graham and Robin), fellow paddlers (great group), the water, the snorkeling...coral, fish, rays, the weather, the paddling, the food, the rum, and on and on. Bad parts were...there weren't any bad parts. I want to go back!"
Randolph
I can't decide what was best .. the opportunity to kayak in warm, crystal clear, azure water, with that huge manta ray right below me, the zillion stars at night above me, or the amazing snorkelling with fish, a turtle, and beautiful coral all around me. Add in the skilled SOW guides, who dealt with the rapid and unexpected weather changes, making sure we were, above all, safe, even though it meant missing out on one stop. Highly recommended for all paddlers, especially those who usually kayak and camp in the cold and damp!"
Melissa
Packing
The following is a list of suggested items recommended for your safety and comfort while on your kayak tour. If you have any concerns or questions about this list, please don't hesitate to contact us.
Temperatures
During an average March day in the Bahamas the temperature will reach somewhere around 24 degrees Celsius (76F) by early afternoon. Evening temperatures are generally in the vicinity of 21 degrees Celsius (70F). Overall, temperatures in the Bahamas during February  and March average around 21 degrees Celsius (70F).
Rainfall during this time is rare, but also possible, with an average monthly accumulation of 4.8 cm (1.9 inches). Ocean temperatures are between 22-24 degrees Celsius (72-75F). However we always find it best to come prepared for any type of weather. Remember there is no such thing as bad weather, just bad gear!
Please note what WE PROVIDE:
•  Expert guides
•  Tents, Therma-Rest sleeping pads, small pillow
•  Camping chairs,
•  All cooking materials and meals
•  Dry bags – 2-3 per person
•  All kayaking equipment – including kayak, PFD, spray skirt, paddle, spare paddle, charts, pump, rope etc.
•  Splash jacket for paddling
•  A natural history library including books for learning about local flora, fauna, landscape and history.
•  Fleece sleep sac and cotton sleep sheet –  temperatures are generally quite warm so you will not need a sleeping bag, this will be enough
•  Non-alcoholic beverages – water, juice, coffee & tea
•  Mask, fins and snorkel
If you have some of your own gear and would prefer to use it on your tour, please call our office in advance of the tour to let us know, to ensure it is appropriate and to avoid us bringing duplicates.
General items
Passport & money belt – Ensure your passport is valid for at least 6 months after your return flight. A money belt helps to keep your important documents and money close to your body and takes away the worry of travel.
Copies of all your important documents – A simple photocopy of your passport and travel insurance details can save you a lot of hassle if you ever lose the originals.
Proof of vaccination – We recommend having both a hard copy as well as a digital copy on your phone.
Shoes that can get wet – We highly recommend crocs or similar as you can rinse the sand out of the easily, the strap protects your heels from chafing against the sand on the bottom of your kayak, and they dry quickly so you can wear socks in them at night / around camp or if you get blisters. Neoprene booties are not recommended because of the sand.
Hat – A wide brimmed sun hat and/or baseball cap or visor is essential in the sun of the Bahamas.
High SPF sunscreen & lip balm with sunscreen – A must for protection from sun and glare off of the water.
Sunglasses – A safety cord on your glasses is a good idea.
Bathing suit – For snorkelling and enjoying the warm water!
Bath towel – Quick drying towels and or a sarong are handy and less bulky to pack.
Medication – If you are bringing medication please pack in water proof container / bags and bring extra in case of unexpected travel delays. PLEASE CARRY MEDICATIONS IN YOUR CARRY ON LUGGAGE IN CASE OF LOST OR DELAYED BAGGAGE.
Personal items – Toothbrush, toothpaste, biodegradable and saltwater friendly soap, washcloth, feminine hygiene products, hairbrush, etc.
Wet wipes and hand sanitizer – Good for sanitizing or a quick wash.
Bug repellent – For mosquitoes and no-see-ums (usually just around dusk on a day with no wind).
Ziploc bags – These and a large garbage bag are always handy when traveling- especially for taking home dirty laundry at the end of the trip.
Small flashlight or headlamp – Don't forget spare batteries (we will have about 11 hours of daylight in February/March). Headlamps are preferable as they allow for hands free use.
Camera – Waterproof is best (great for snorkelling) or packed in waterproof bag or case.
Book and/or journal – For enjoying on the beach under a palm tree
Cash for souvenirs, drinks, gratuities (tips) – US dollars are accepted on par with local currency.
Water bottle with a clip such as a carabineer – This will help with securing your water bottle to the deck of your kayak. We recommend a bottle of at least 1 litre in size as we tend to drink lots in the heat.
Clothing
Lightweight pants – Quick-drying, non-cotton- light colours are nice in the sun.
Lightweight long sleeved shirt – Quick drying, non-cotton.
T-shirts and or tank tops (2) – Can be a combination of cotton and non-cotton. Synthetic material dries quickly so you can wash in the evening and wear it the next day.
Camp clothes – One set of clothes to keep dry for wearing around camp. Lightweight cotton is nice to put on at the end of the day and sleep in.
Undergarments – As you see fit. A couple pairs of synthetic underwear for paddling can be comfortable even when wet. Cotton underwear is good for evenings.
Shorts – One quick dry nylon pair.
Fleece or similar socks – One pair you don't mind getting wet and one pair to keep dry
Raincoat – something lightweight and breathable will make you a happy camper on cooler days or if we see some rain or wind. It is unlikely that you will need this coat but better safe then sorry!
Optional Items
Ear plugs – Just in case your friends snore!
Binoculars
Personal snacks – Snacks will be provided, but if you have a favourite that you just can't live without please feel free to bring it (remember entry restrictions into the Bahamas)
Shorty wetsuit – For snorkelling. We found the water plenty warm for shorter snorkelling trips, but you are welcome to bring it if you have one.
Bandana – To cover your neck from the sun. Doubles well as a face cloth.
Gloves – For kayaking. Biking gloves or light neoprene gloves work well to protect your hands from blisters and sunburn.
Fishing gear – We will have a spear fishing set up with us, but if you would like to bring a line with you, you are welcome too.
Alcohol, beer, wine etc. – No alcohol is provided with the tour, but you are welcome to bring your own. You can purchase upon arrival in the Bahamas in the Nassau airport or in George Town as long as you are not arriving on a Sunday.
CLOTHING FOR BEFORE / AFTER TOUR
Any clothing you want for before or after the tour can be stored with your hotel or us while you are paddling. For your time off the water, long pants or a skirt and a button up shirt are about as fancy as most of the Exumas gets!
Book Now
Searching Availability…