November 2nd, 2023
2023 PHOTO CONTEST WINNERS
Our annual photo contest provides us the opportunity to reflect on our favourite parts of the summer and hear the stories about what made your tour so special. We want to thank all of our guests for their incredible submissions this year!
The winning entries are listed below and will be announced on our social media channels.
Follow us on Facebook and Instagram
---
FIRST PLACE WINNER
TYLER RABLIN
WHALES AND WILDERNESS GLAMPING
Wins a credit of $1000 towards a future tour with us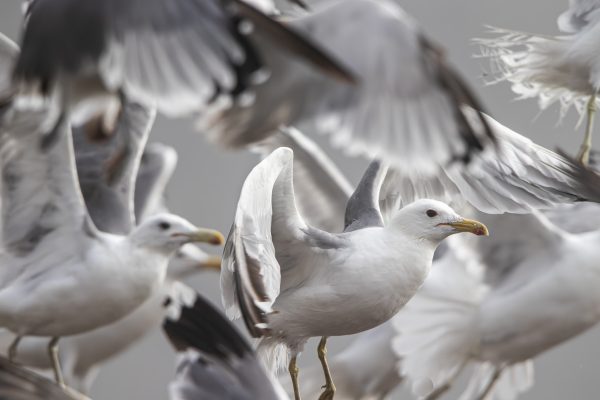 "This picture was taken our first full day out on the water. I was all excited to go see the humpbacks, and I couldn't wait to see the bald eagles. Those were the big, majestic animals that I don't get to see really ever where I live. As we set out, there was this rock absolutely covered in seagulls. I get to see seagulls all the time out where I live, so I didn't really think much of it. As we got closer, I decided to just get my camera out and use the seagulls to get my settings adjusted for the lighting. Suddenly, all the seagulls took off. I snapped this picture as they were taking off, but then I put the camera away and just sat there watching the seagulls. These were animals I wasn't even planning to pay attention to, and then in this moment they transformed into a beautiful scene of birds flying all around us with the fog slowly lifting off the water. It was beautiful, and it was a moment that I was ready to write it off as just something commonplace. This photo, then, has become a reminder to me that beauty in nature, that awe-inspiring moment, doesn't have to come from what we expect to be amazing like the whales or the eagles (though we did have plenty of amazing experiences with those, too), but it can come from the everyday moments that we tend to overlook. This photo is my reminder to be open to seeing the beauty that's around me every single day and in the small moments because that's often where we find happiness and peace."
---
SECOND PLACE WINNER
NADIA DE LANGE
JOHNSTONE STRAIT ULTIMATE
Wins a credit of $500 towards a future tour with us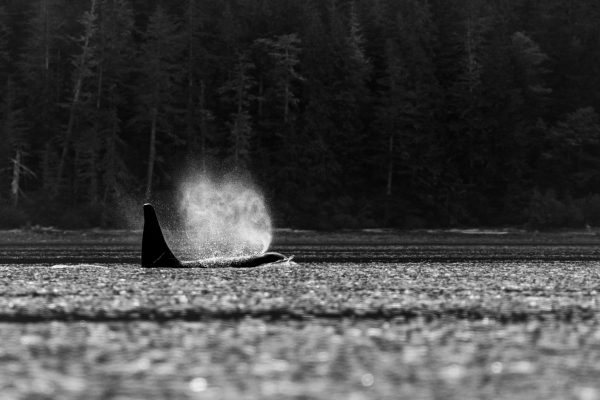 "It was a dream come true, paddling on a beautiful afternoon when suddenly the call came from ahead of us: "Orcas!". I had never seen an orca before that day, and I immediately dug into my dry bag for my camera, grateful that I stuffed the massive body and lens into the bag that morning. As my husband steered the tandem, I snapped photos of the orca passing our group. It proved to be one of the most challenging wild animals I had ever had the privilege of capturing, but what an amazing moment it was!"
---
THIRD PLACE WINNER
JACOB STOLLE
JOHNSTONE STRAIT EXPEDITION
(now known as our Whales and Wilderness Expedition)
Wins a credit of $250 towards a future tour with us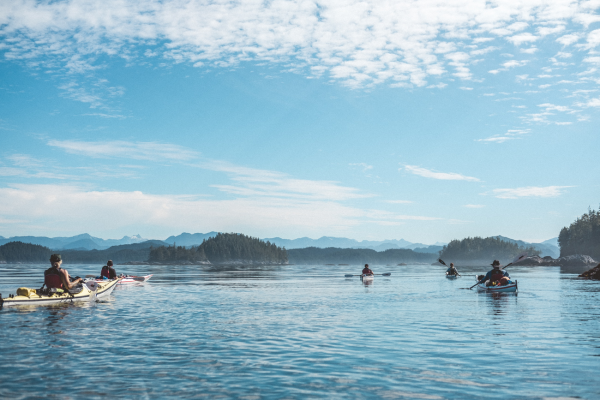 ---
OUR RUNNERS UP

ASHLEY KITCHING
NUCHATLITZ EXPEDITION
"My first encounter with a sea otter!"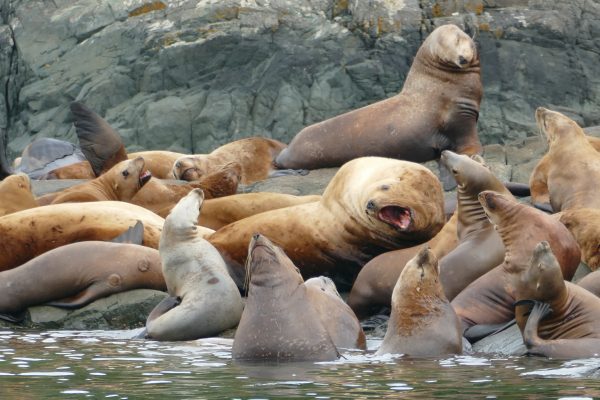 GREGORY VARSHAVSKIY
JOHNSTONE STRAIT EXPEDITION
(now known as our Whales and Wilderness Expedition)
"Passing by a sea lion colony, we heard the big male making his presence known and turned around to capture this scene."

SHUNHAU TO
JOHNSTONE STRAIT ULTIMATE
"After a magical day of kayaking and hiking with our group, the evening ended with a spectacular clear evening sky. I was able to capture the Milky Way with a shooting star! It was a truly spiritual moment when I saw the photo!"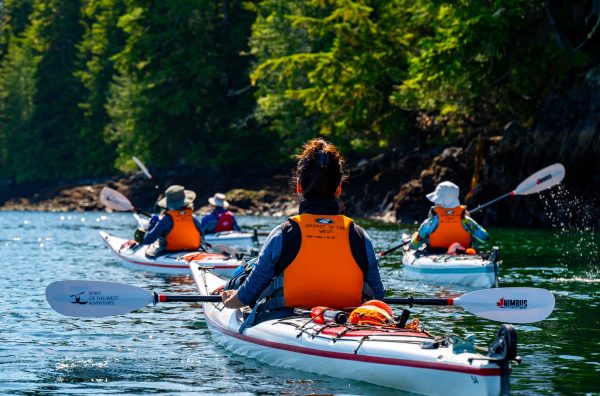 WADE EMMONS
WHALES AND WILDERNESS GLAMPING
"Paddling through the islands."
---
honourable mentions
---
Thank you again for an incredible season!
Sign up for our Email Newsletter