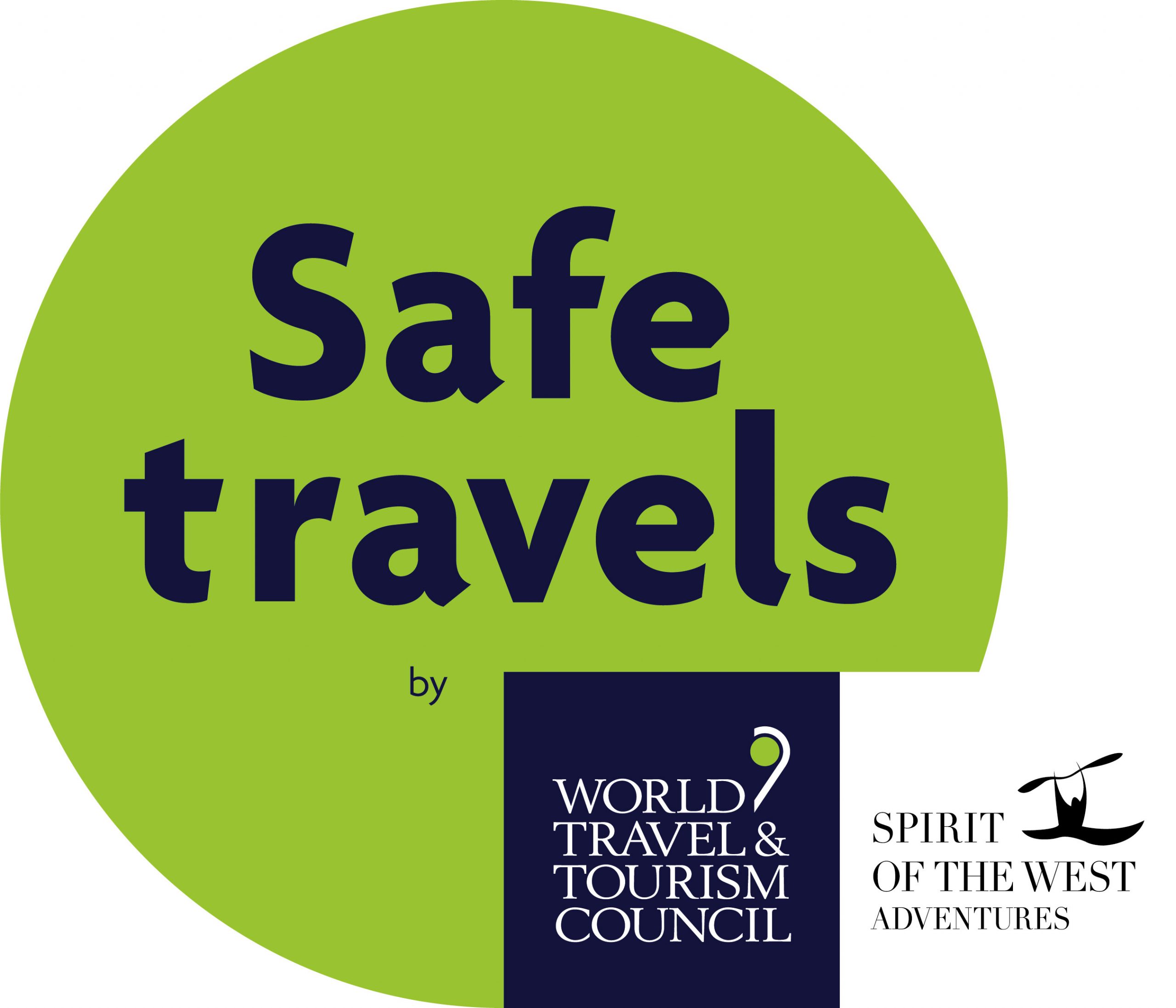 Spirit of the West Adventures has been approved as a "Safe Travel" tour operator by the World Travel & Tourism Council.
The 'Safe Travels Stamp' is an international designation awarded to businesses that have implemented health and hygiene protocols that are aligned with WTTC's Safe Travels Protocols – so you can experience 'Safe Travels'.
---
February 2022
As a certified Safe Travels Operator, we take our responsibilities seriously and remain committed to keeping our guests, our staff and the communities in which we operate, safe.
For the 2022 season, we will be requiring all of our guests and staff to be fully vaccinated. We live and work in remote and rural communities and want to do our part to help keep everyone safe. We will also be continuing on with masking when distance can't be maintained, enhanced cleaning procedures and health checks.
Please see below for more details about our COVID safety measures and what you can expect on a Spirit of the West kayaking tour. Feel free to contact us anytime with questions.
Thanks in advance for your cooperation. We really appreciate your support in our efforts to keep everyone healthy and happy.
See you on the water,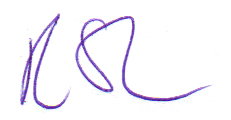 Breanne Quesnel, Rick Snowdon & the entire Spirit of the West Team
Keeping You Safe so You can Focus On FUN and relaxation!
We Take Care of the Details
Spirit of the West Adventures took the lead in developing the best practices for the sea kayaking sector in British Columbia. This robust plan and procedures combined with extensive training for staff and physical infrastructure all help us to manage COVID safety. We have a proven safety record – and have been operating throughout the pandemic without incident.
View detailed WorkSafe BC plan for base of operations
What our guests had to say about traveling with us and our COVID Safety:
"Covid precautions are great and consistently executed. As a retired pharmacist, I recognize and appreciate them!!" – Ted Winkle, July 2020

"We booked this trip early in March. Then Covid hit! We did not know if the trip would happen or not but had our fingers crossed. We were so ecstatic when we heard it was a go! The precautions you put in place to still allow the tours to take place are fabulous!" – Anita Winkle, July 2020
Read More
Kayaking – The Perfect Way to have a safe vacation
AlL gUests and Staff must be fully vaccinated
All guests and staff age 12 and over are required to be fully vaccinated to join our tours. We require you to provide proof of vaccination. To learn more about what qualifies as fully vaccinated please click here.
SMALL GROUPS & PLENTY OF SPACE
Maximum group size of 10 – 12 guests. The mantra of our public health office throughout COVID has been fewer faces and open spaces – and we deliver. There is plenty of space for all guests to spread out and enjoy the open-air/outdoor campsites and facilities. While tents are typically based on double occupancy, we will provide private tents for those travelling on their own (please contact us to reserve in advance).
ENHANCED CLEANING
Sanitation and hygiene are always important in a group setting. In addition to our usual thorough hygiene measures, we have added additional precautions, further cleaning, sanitizing, and disinfecting of surfaces and equipment. Guests are issued a set of clean kayaking/camping gear to use for the duration of their journey. On our base camping style tours (Whales & Wilderness Glamping and Johnstone Strait Ultimate) we have also added an additional full-time team member who is responsible for enhanced cleaning protocols at these camps.
Prepared & Trained Guides with 24/7 Support
Our guide team members hold advanced certifications in kayaking guiding, wilderness first-aid, VHF radio operation, and bring a wealth of experience to all they do. They will also now receive thorough training regarding the prevention and management of possible COVID-19 situations. This includes our protocols for evacuation should that be necessary. Gloves, masks, and distancing according to current recommendations are required of all staff. Staff are supported through 24/7 access to our team of logistics specialists back at the office.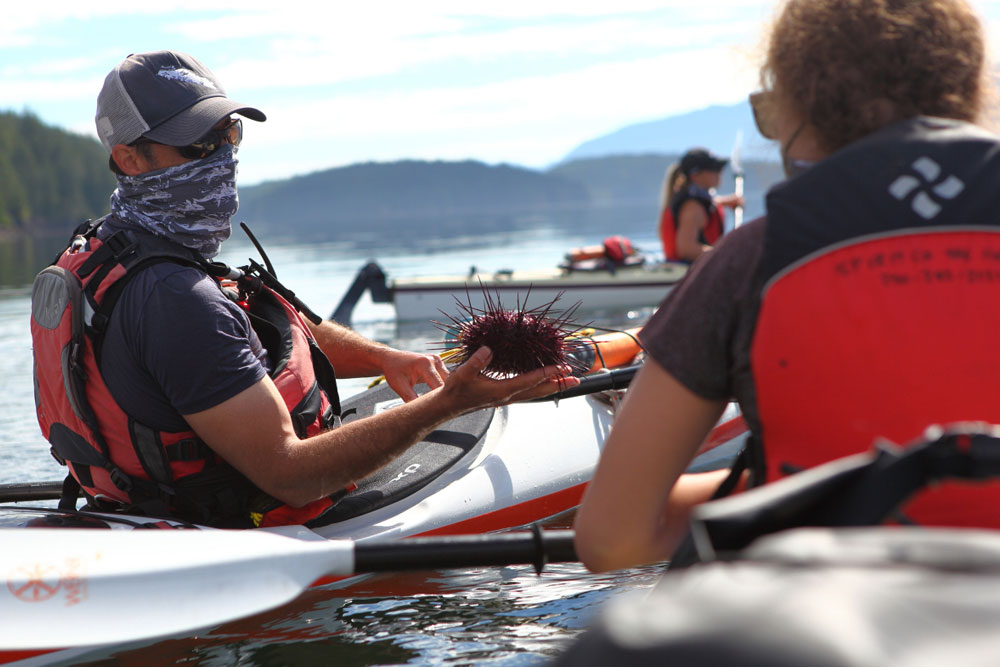 PERSONAL HYGIENE & SANITATION
We have made even more opportunities for ensuring good hygiene practices, including the installation of additional sinks with touch-free faucets at our basecamps and handwashing set-ups for our expedition-style tours. Hand sanitizer is also available in various locations. All staff and guests will be reminded to hand wash at various times throughout the day. Our Whales & Wilderness Glamping and Johnstone Strait Ultimate base camping style tours now also have private composting toilets for each tent.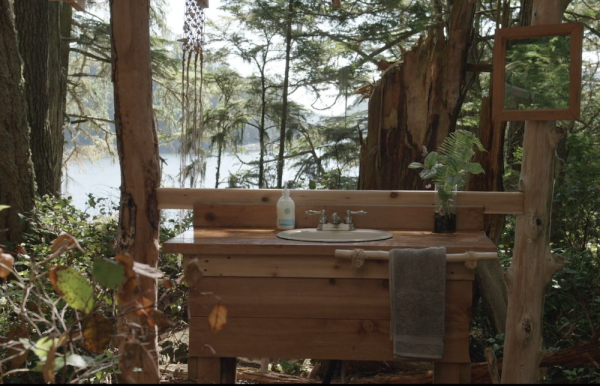 MAINTAINING DISTANCE
Wide-open spaces and open-air camp facilities allow us plenty of space to maintain physical distancing while relaxing and enjoying. Spirit of the West Adventures team members will keep a minimum 2-metre distance from you and all guests except in case of an emergency. All guests who are not bubbled together will be required to maintain a 2-metre distance from each other. In the rare circumstance that a 2-metre distancing can't be maintained everyone will don masks and/or PPE as necessary.
MASKS & FACE COVERINGS
We provide all guests with good-quality masks. While we don't anticipate needing masks frequently, there will be times when they are required such as on the water taxi or if another occasion arises where physical distancing cannot be maintained. Of course please feel free to bring your preferred face covering(s) as well (we ask for a minimum of a surgical grade mask or better yet N95, KN95 or equivalent). We also encourage you to wear your mask in public spaces when travelling to and from your tour.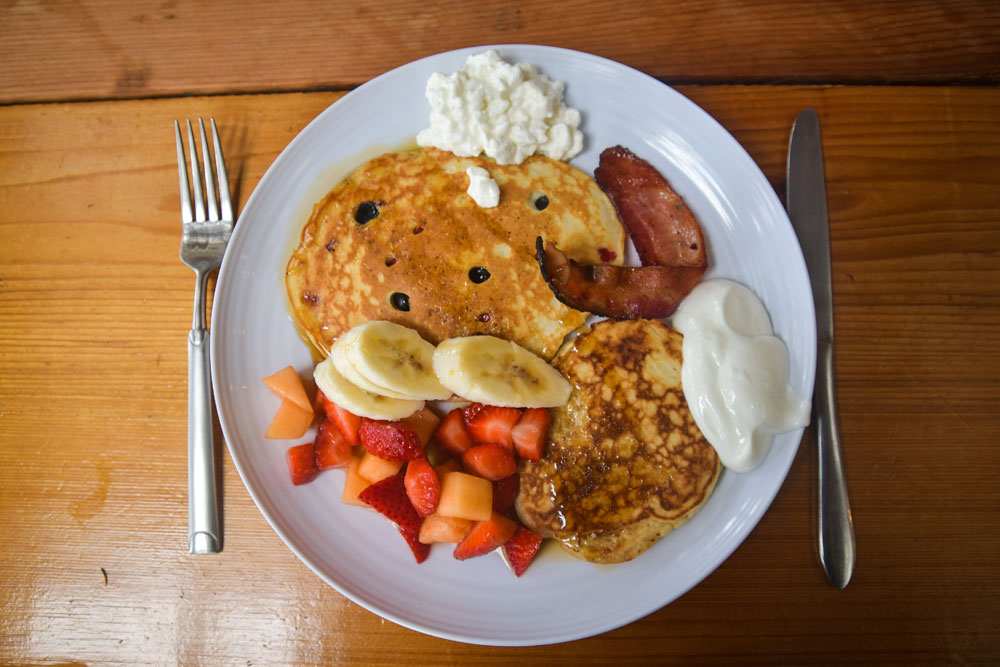 Meal Preparation & Outdoor Dining
Our guides are FoodSafe certified and follow the recommended health and safety guidelines for food service. Our team will also be wearing masks and maintaining proper hand hygiene while handling, preparing and serving food. We will be serving plated meals rather than any buffet or self-serve – don't worry you can always come back for more!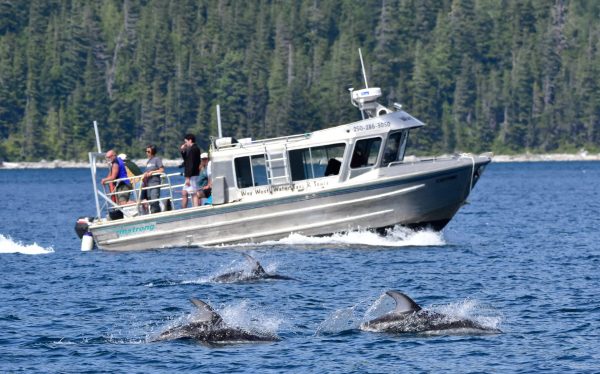 Transportation
In addition to thorough and enhanced cleaning and mask use during group transport, we have strategically chosen meeting locations and times that support guests travelling in personal vehicles to and from your trip. By travelling in your own personal vehicle to and from the tour, we eliminate one of the only places physical distancing cannot be maintained. On water taxi transfers everyone will sanitize hands and wear masks for the entire duration of the transfer. You are also encouraged to remain on the open-air back deck for the journey. 
OUR PLEDGE TO EACH OTHER – COVID STATEMENT OF UNDERSTANDING & COVID SCREENING
We need your help in ensuring we all stay healthy and well. In advance of the tour, we will ask you to read, agree to and embrace the points outlined in our COVID statement of understanding which is designed to ensure we are all on the same page and working together to keep each other healthy and well. 
The day before your tour starts or upon arrival, we also have all guests and staff complete a COVID pre-trip screening questionnaire. Please understand that if you or a member of your household or bubble cannot meet the screening criteria, you will be unable to join us.
TRAVEL PREPARED & RESPONSIBLY
We will provide information before you depart to help ensure that you are prepared for your journey and up-to-date on the latest ways to help keep you and the communities through which you pass safe.
BOOK WITH CONFIDENCE
Your deposit is refundable up to 60 days prior to your tour departure date, less an admin fee. To learn more about our Terms and Conditions. 
We have also done extensive research into Travel Insurance and are happy to help you find the right coverage to protect your travel investment in this ever-changing world. Travel Insurance makes travel less financially risky in these unsettled times so you can just focus on having fun and enjoying your vacation.
Of course, this is just the tip of the iceberg in terms of how we do our very best to keep you safe. Please do let us know if you have any questions or would like more details.