March 9th, 2023
Coastal British Columbia is an immense place. The scale of wilderness spaces and the vibrancy of wildlife make it unique to any other region on earth. It's a place to unwind from the everyday tensions and be present with nature. For us, sea kayaking is one of the most intimate and immersive ways to experience coastal BC. It allows us to harmonize with our surroundings and observe the intricacies of the natural world from sea level. Our kayaking tours focus on immersive small group experiences that draw you away from the crowds and into nature.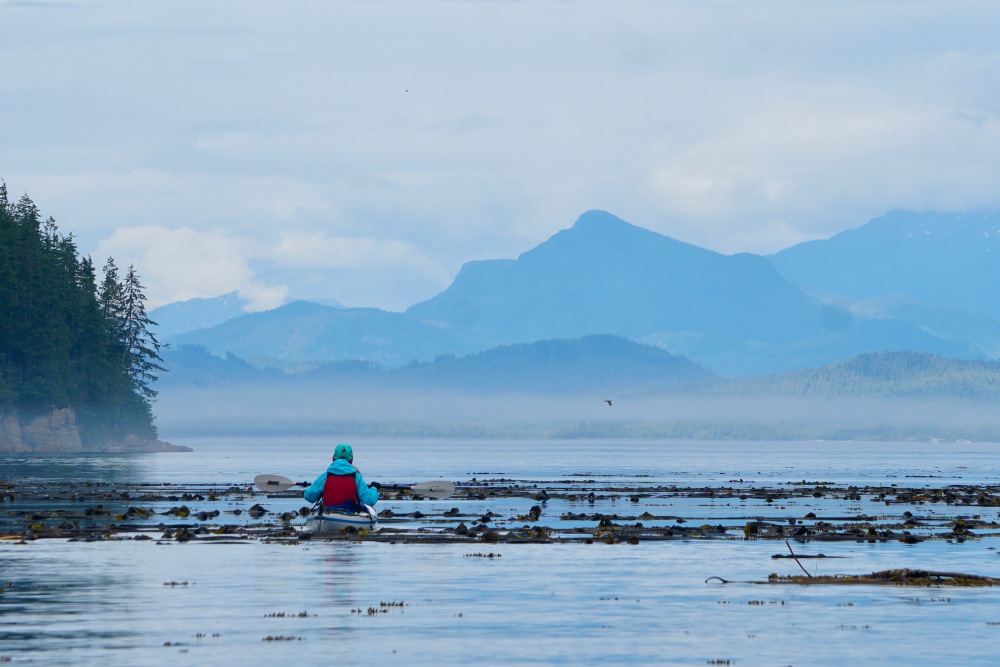 TRAVEL coastal bc WITH INTENTION
We live in a fast paced society where we are always made to feel busy. Slow travel invites us to untether from the task lists and rumble at a different pace. It encourages us to focus on the depth of our experiences, rather than the number of places we visit. It doesn't mean we see less, it actually empowers us to notice more. When we move too quickly from one destination to the next, we miss the small details that make a place special. Slow travel invites us to pause and observe, to revel in the intricacies, to absorb new knowledge, and to connect with our surroundings. 
While it's about moving mindfully, slow travel can still be energetic and adventurous. Sometimes we'll paddle fast and hard to work with the winds and tides. Other times we'll sit in awe as killer whales breach in the distance, or as moon jellies pulsate around our kayaks. Some nights we embrace rainstorms, other nights we lay beneath expansive starry skies. Every moment brings the possibility for new vistas and wildlife, so we let our bodies propel us at a pace that feels good. 
Slow travel guides us off the beaten path, away from overcrowded landmarks where we can unwind and connect more deeply. It alleviates pressure on the environment and reduces our carbon footprint. It also builds a sense of kinship between people and place — and with that connection comes a stronger desire to preserve the environments we enjoy. Slow travel is more gentle on us and the earth. 
immerse yourself in NATURE
Spending time in nature has a soothing effect on our bodies and minds. It may sound fluffy, but it's true. When we spend too much time indoors hunched over our screens, we tend to feel lethargic and unmotivated. We hold that tension in our bodies, and as it compounds it can be challenging to find moments of relief.
Studies show that the soft stimuli of nature help the brain reach a state of relaxation and restoration. When paired with the physicality of something like sea kayaking, our well-being is amplified. The wonder of sea kayaking is being immersed in water and observing the details of nature from sea level. It's one of the most intimate perspectives on wilderness and wildlife you can experience.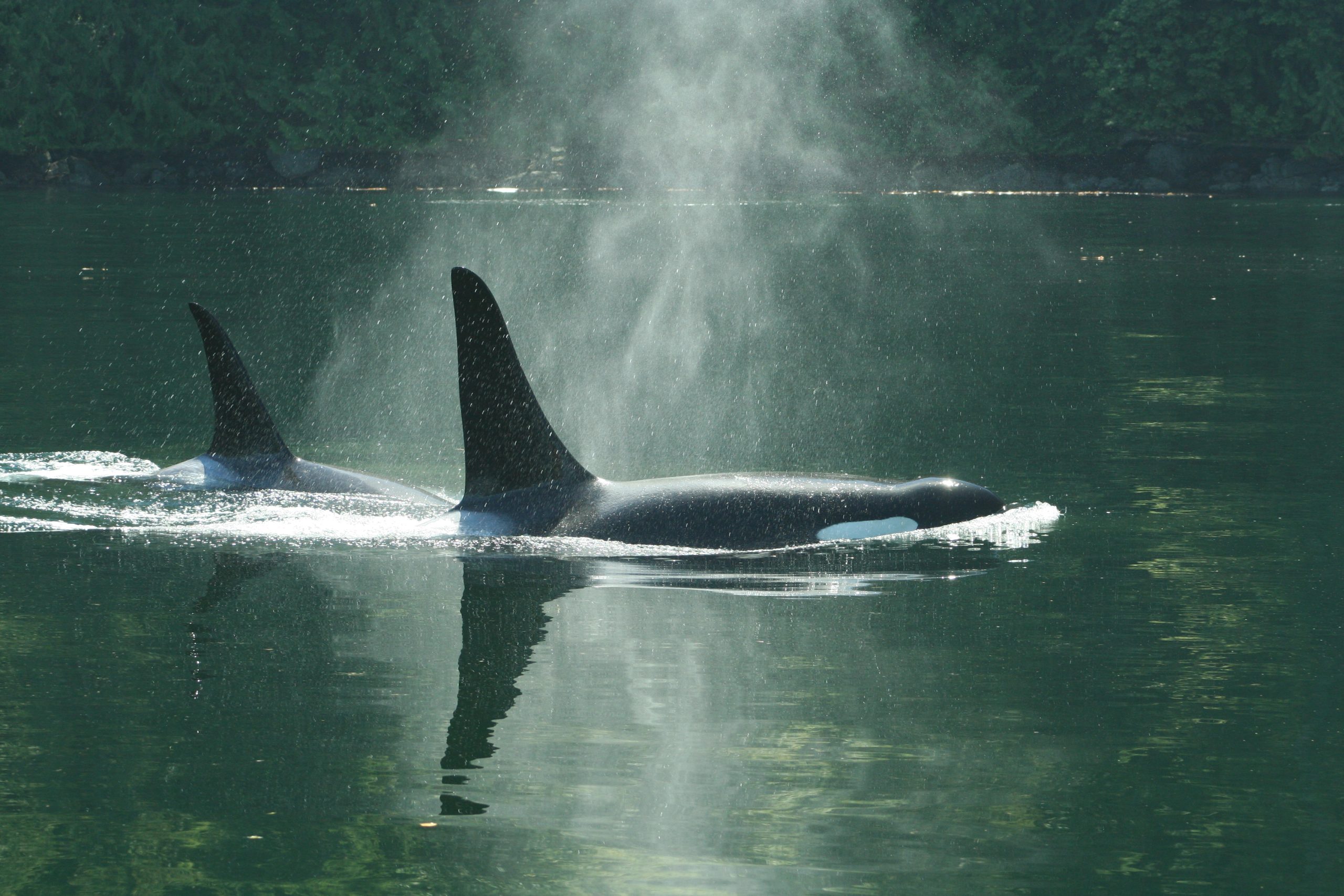 CALMING PROPERTIES OF WATER
In the book Blue Mind, marine biologist Dr. Wallace J. Nichols speaks to the positive effects of spending time near water, and its remarkable capacity to reduce anxiety and increase calm.
"Water is considered the elixir and source of life. It covers more than 70% of the Earth's surface, makes up nearly 70% of our bodies, and constitutes over 70% of our heart and brains. This deep biological connection has been shown to trigger an immediate response in our brains when we're near water. In fact, the mere sight and sound of water can induce a flood of neurochemicals that promote wellness, increase blood flow to the brain and heart and induce relaxation."

Coastal British Columbia has that effect on people. The scale of the wilderness is humbling and the abundance of wildlife is mesmerizing. It's a place that makes you feel small in a really big way — one piece amongst an immense network of life. The best part is, you can visit dozens of times and you will continue to feel the positive impacts of nature every time you step into the wild. 
Join on us on an upcoming tour and immerse yourself in the wonder of coastal BC.
Sign up for our Email Newsletter