Coastal BC is a humbling place. Its rugged and expansive wilderness makes you feel small, yet deeply interconnected with a vibrant network of life. Sprawling shorelines, dense old-growth forests and rugged snow-capped mountains are hugged by nutrient-dense waters. The diverse range of climatic and topographic features make this region one of the most productive wilderness and wildlife regions on earth. Tiny plankton drift with the tide. Colourful starfish cluster in tide pools. Kelp forests shelter schools of fish. Otter pups learn to swim. Offshore islands house breeding seabirds. Wolves and bears comb the shoreline for food. Resident and migratory whales glide effortlessly beneath. There's life in every season on the coast.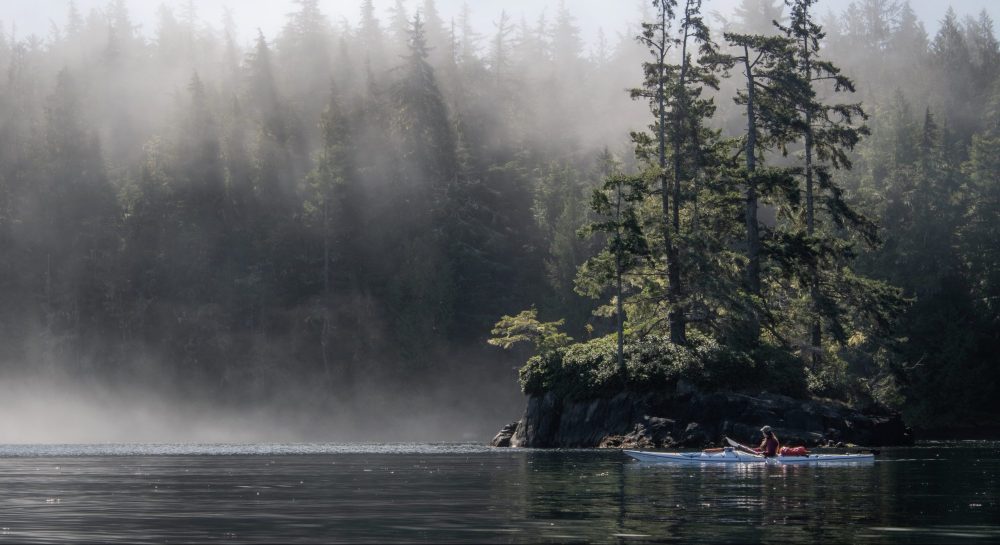 BEST WILDERNESS & WILDLIFE KAYAKING IN COASTAL BC
The magic of visiting a place like British Columbia is wholly immersing yourself in the landscape and watching as nature unfolds in every direction. Our kayaking trips take place at the heart of coastal BC's most abundant wildlife environments in the province. Feel the ocean breeze on your cheeks as you paddle narrow passages, rocky islets, glacier-cut fjords and sandy beaches. Fall asleep beneath the stars and wake to the sound of whale blows as the morning fog gently lifts from wind-swept evergreen trees. Whether you choose a basecamp or an expedition, our kayaking trips take place in some of the most abundant wilderness and wildlife environments in the province.
Discover some of our favourite wilderness and wildlife regions to kayak: 
---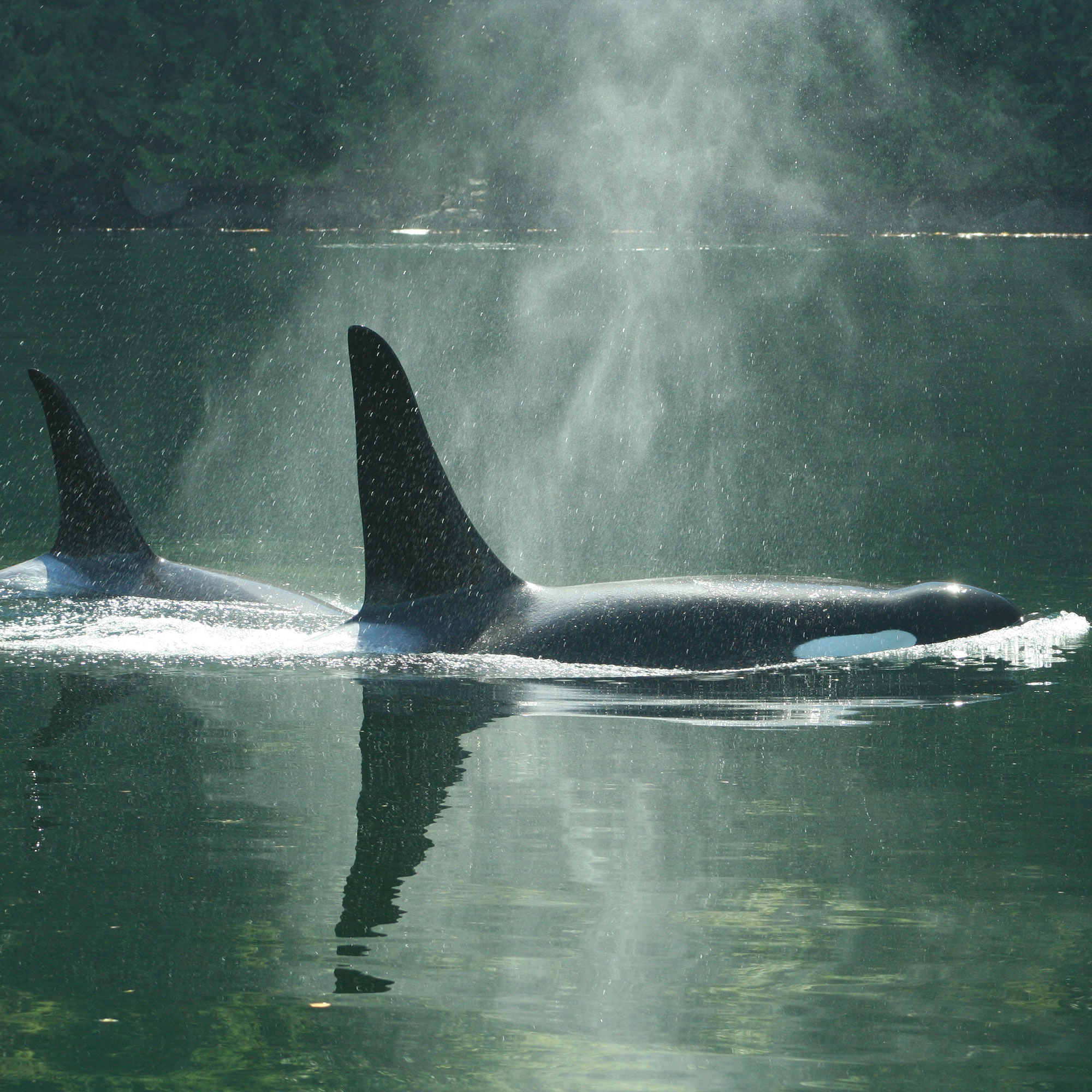 WHALES & WILDLIFE in JOHNSTONE STRAIT & BLACKFISH SOUND:
Sandwiched between Vancouver Island and the mainland is the ever abundant Johnstone Strait and Blackfish Sound. This region is home to the highest concentration of orcas and humpback whales on the BC coast. Tidal currents flow through narrow channels and passages, creating an environment rich with nutrients and oxygen. In addition to whales, it's also common to see dolphins, porpoises, sea lions, eagles and a colourful array of intertidal life. The sheltered waters of Johnstone Strait and Blackfish Sound provide idyllic kayaking conditions through countless clusters of islands brimming with wildlife.
Tours in this region: Johnstone Strait Ultimate, Whales and Wilderness Expedition, Whales & Wilderness Glamping, Johnstone Strait Expedition, Ultimate Family Adventure
Prime time to see whales in BC: Explore this vibrant region from July – September to increase your chances of seeing whales.
---

warm water paddling in DESOLATION SOUND:

Off the northern tip of the Sunshine Coast, where roads and buildings come to a rolling stop, the alluring Desolation Sound begins. This region is commonly referred to as a "paddler's paradise". It features dramatic mountain views and the warmest ocean waters north of Baja. Desolation Sound is uniquely situated at the convergence of opposing tidal flows, resulting in more stationary waters that warm beneath the shining sun. This region offers dreamy swimming locations, tranquil coves and bays, and the chance to observe a diverse range of wildlife. 
Common wildlife in Desolation Sound: Keep your eyes on the skies and you are likely to see bald eagles and an incredibly rich array of seabirds. Skim the waters for swimming seals, sea lions, otters and whales. Look to the land and you may spot deer and black bears. Last but not last, peruse fascinating intertidal zones where land and sea overlap in a colourful display of life.
Prime time to visit Desolation Sound: While peak summertime is always a hit, visiting this region in shoulder seasons offers less boat traffic and equally vibrant marine life.
---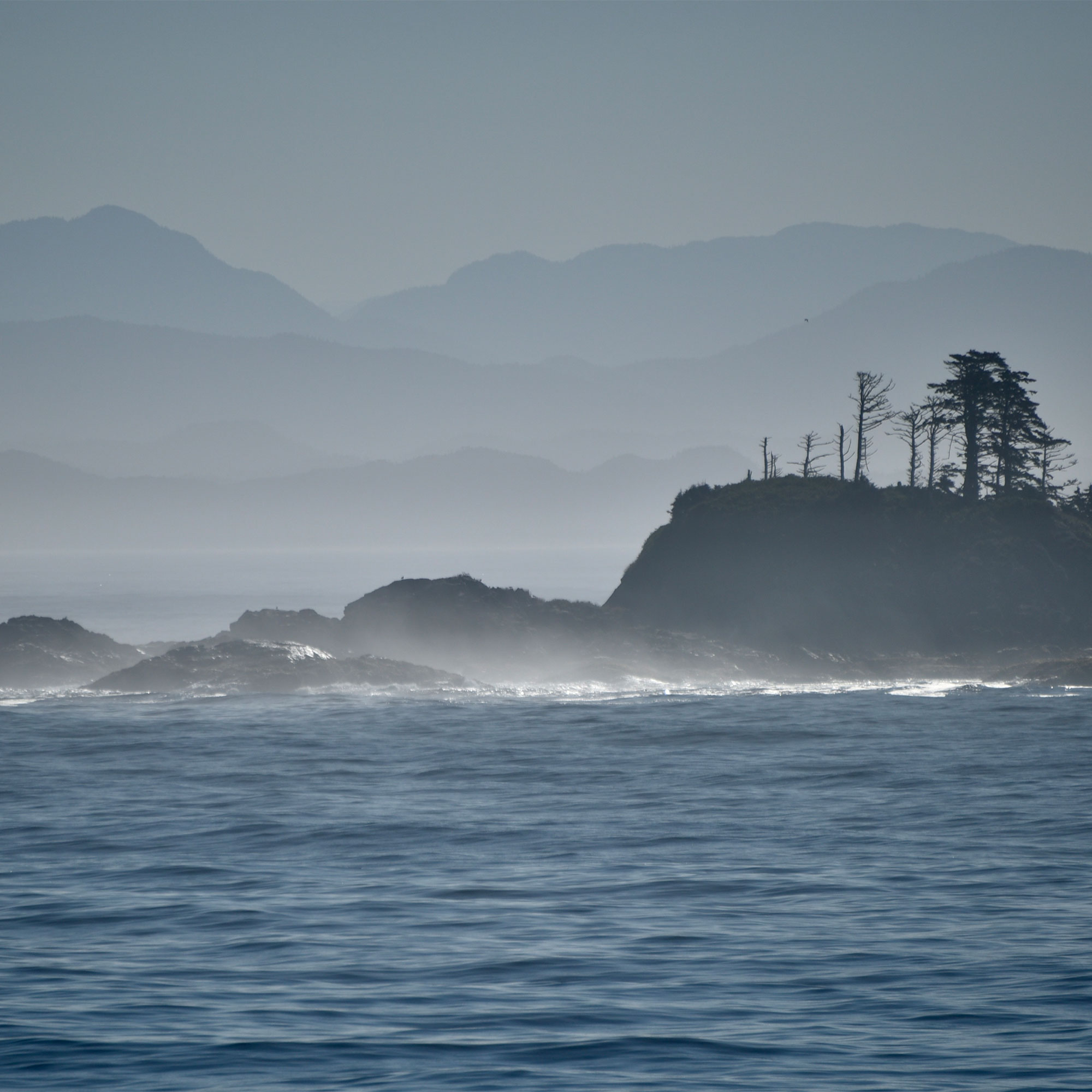 ancient trees and salmon streams in the GREAT BEAR RAINFOREST:
The central coast is home to the largest intact temperate rainforest in the world — the infamous Great Bear Rainforest. The expansive landscapes, abundant wildlife, and rich First Nations culture make this region one of the most majestic destinations for adventure-seeking kayakers. The Great Bear Rainforest is world renowned for its towering old-growth forests, mist-shrouded valleys, rich salmon streams, and rugged glacier-cut fjords. It's a place of true remote wilderness, where the ocean, mountains and forests support an incredible network of life.
Wildlife in the Great Bear Rainforest: It's common to observe black bears fishing for salmon, eagles perched high up in cedars, and playful porpoises and dolphins diving through the crispy waters. Cougars and coastal wolves wander the land, but we're more likely to see their tracks in the sand. Though it's uncommon to see them while on tour, the Great Bear Rainforest is also home to a dense population of grizzlies, and the incredibly rare white spirit bear.
---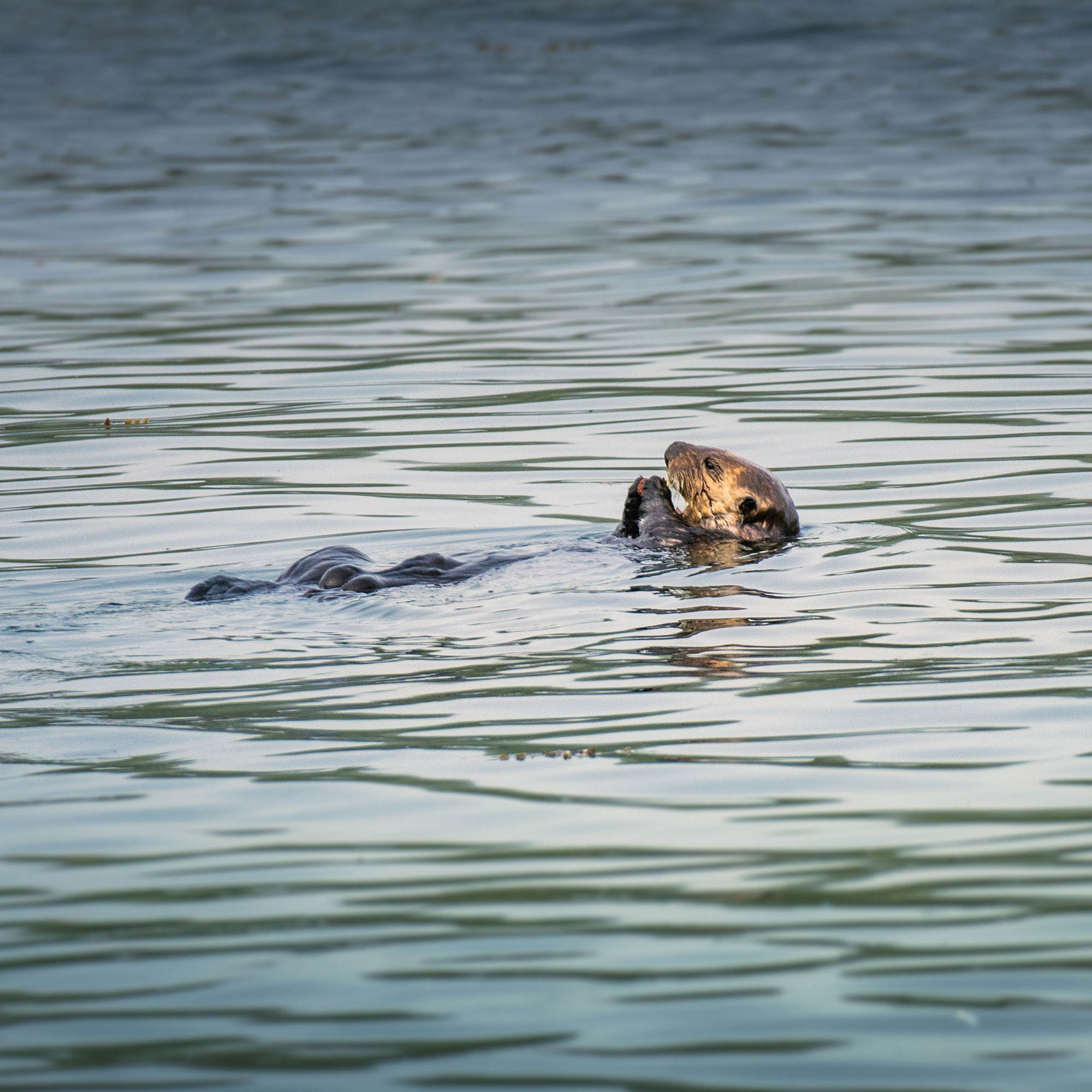 sea stacks and sea otters in NUCHATLITZ

On the wild northwest coast of Vancouver Island is Nuchatlitz Provincial Park. This remote and rugged slice of paradise features towering rock pinnacles, sea caves, old-growth forests, pristine beaches and sheltered islands. During the last ice age, giant glaciers gouged at the land, creating a maze of islets and fascinating rock formations. These lands are the traditional territory of the Nuu-chah-nulth First Nation and are steeped in rich history and culture.
What kind of wildlife thrives in Nuchatlitz: While once hunted to extinction, Nuchatlitz is now home to one of the largest sea otter populations on the west coast of North America. Like many marine creatures, they seek refuge and sustenance along shorelines, reefs and islets. There's countless tidepools in this region, offering unparalleled intertidal viewing of starfish colonies, spiny sea urchins, and textural marine plants. This region is also frequented by orcas, migrating gray whales, seals, porpoises, bears, deer, and a variety of bird species.
---
LeARN MORE ABOUT COASTAL WILDLIFE ON OUR BLOG
Moon Jellyfish | Sea Wolves | Dall's Porpoises | Bald Eagles | Steller Sea Lions