May 13th, 2020
Other helpful links:
Coronavirus update 2 (April 20th)
Coronavirus update 1 (March 14th)
Our adapted Terms & Conditions
---
This update is particularly for our guests who have booked from outside of Canada.
Thank you for your patience while we, like the rest of the world, have been waiting to see where travel and tourism fits in a world with COVID-19. Even though the path forward still isn't entirely clear, we wanted to update you with as much information as we can to give you as much time as possible to make plans for your summer.
The province of British Columbia has been doing a fantastic job of "flattening the curve", with the public health office doing everything they can to keep everyone safe and healthy. As a result, overall case numbers are falling and we have seen relatively few deaths compared to other parts of Canada and the world. However, as part of its measures to continue containing the spread of the virus, the province recently stated that travellers from outside of Canada will likely not be permitted to come to the province "in the months ahead" and a requirement for a 14-day quarantine on arrival would be in effect "for the foreseeable future" (see the Premier's press release here, with comments on travel in the video beginning at 18:44). The US-Canada border is also currently officially closed to all non-essential travel until May 21 and a mandatory quarantine order is in effect until June 30th by the Canadian federal government. Both have been extended before and are likely to be extended again (see the May 11 joint statement from the Provincial Health Officer and Minister of Health here, with border comments in the video beginning at 30:02).
For the latest information, please see the Government of Canada's page on travel restrictions, the Government of BC page on travel affected by COVID 19 and Destination BC's coronavirus updates for travellers page.
So what does this mean for my travel and kayaking trip?
As actual conditions in BC are good and local restrictions are being eased, our trips are going ahead as planned. Unfortunately, since you are from outside of Canada you may not be permitted to travel to British Columbia for the purpose of tourism and what is being called non-essential travel. If you are permitted to enter the country, you may be required to quarantine for 14 days before you can travel freely here.
What are my options?
You have several options:
1) You can transfer your deposit to a tour for summer 2021 or 2022 at no charge. 2021 dates are posted and available on our website. If you are unsure of exactly which date you would like to change to, we can offer what we call a credit balance, which holds the deposit as a credit until you select the date that works best for you for next summer (we are keeping mostly the same dates as this year for 2021; 2022 dates have yet to be determined).
2) If you would like to wait to see if travel restrictions will change, we will not charge your final payment until 30 days prior to your trip departure. This carries the risk, however, that you will be less able to cancel other travel arrangements.
3) If you would like your deposit refunded, this can be done by contacting our office with your credit card number you would like the deposit refunded to (unfortunately, we don't store this information for security purposes). Spirit of the West will retain the administration fee (which is per reservation, not per person) which covers our costs in processing your refund.
If I transfer my deposit forward to a future date or credit what does this do to the dates as laid out in the Terms and Conditions for cancellations etc?
Transferring your deposit to a future date effectively resets the clock to the new date you choose. For example, if you switch your tour to July 1, 2021, you would then be able to cancel your tour and receive your deposit less the admin fee up until 60 days before your new tour departure date of July 1, 2021.
When can I travel to Canada again?
No one has a clear answer to this question as it is dependant on how COVID 19 progresses around the world, the development of a vaccine, widespread community immunity, and/or effective treatment for the virus. There is talk that if all goes well with the slow reopening of the economy in Canada we could see the borders open for international travel sometime this fall or winter. The exact timeline, of course, will be determined only by time and waiting to see how each stage or phase of the reopening goes.
What if I can't travel again next summer because of travel restrictions?
If you have chosen to move your reservation forward to summer 2021 or 2022 and you are unable to join our tour because of ongoing or new restrictions to travel as a result of the COVID 19, our Terms and Conditions would apply to your new reservation date.
Will Spirit of the West reach out as soon as I am permitted to travel to Canada again?
Yes! We will be sure to reach out to all of our guests to let you know when the travel restrictions are lifted and/or what the ongoing requirements for travel from outside of Canada are.
How do I cheer myself up in the meantime?
We are as sad as you are that travel from international destinations is on pause – we love meeting people from around the world and showing you the amazing area that we call home! However, safety is always our number one priority and protecting our friends, families, and communities is so very important. We at Spirit of the West will do our best to help you connect with the stunning areas we offer our trips via our Newsletter (click here to sign up) and our Facebook and Instagram feeds. Stay tuned for great resources that will help you experience it virtually, learn all about the area, and the people who will help make it that much sweeter when we can adventure together again.
We also want to thank those of you who have reached out with kind words, support, and patience while we navigate this virus and the changes it brings to all of our lives.
We very much look forward to getting you on the water and in the wilderness when the time is right.
Please take care, stay healthy and well,
Breanne Quesnel, Rick Snowdon and the whole Spirit of the West family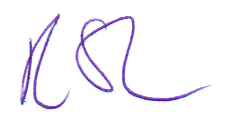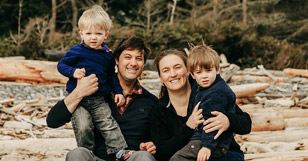 Sign up for our Email Newsletter