April 20th, 2020
Other helpful links:
Coronavirus update 3 (May 13th)
Coronavirus update 1 (March 14th)
Our adapted Terms & Conditions
We hope that you all are staying healthy and managing to be well despite the situation we're currently presented with.
Now that we're getting closer to the summer and the season's trips, we wanted to write an update on how things are going on here on Quadra and with Spirit of the West. As you well know, the situation around travel restrictions and social distancing seems to be ever-evolving and varies by region. We've been keeping track of all the updates and changes as they apply to us and doing our best to plan with them in mind.
We are still cautiously optimistic that we will be able to offer tours this summer and we continue to monitor the situation carefully. That said, we know that the COVID situation has left many of you with a great deal of uncertainty or changes in circumstances.
For guests that have current bookings, we want remind you of your options at this time.
1) Continue on with your booking
If you choose to carry on with your reservation, final payments are due 60 days prior to the trip departure. If you must cancel after this, these are the terms:
Cancel between 59 and 30 days prior to your tour departure date – eligible for 50% refund of your trip payment.
Cancel later than 29 days prior to your tour departure date – no refund or credits would be offered.
If you are planning on waiting to see where things go in regards to COVID and travel restrictions etc, please ensure that you have travel insurance that will cover you in the case of cancellation. There are many moving parts to life and travel and if any of these elements don't align for you to join us, we are sorry but we will not be able to offer any refunds or credits outside of these Terms and Conditions.
2) Consider moving your reservation and deposit to a 2021 tour date
There is no charge to do this, and we are happy to do this up to 30 days before your trip departure. Simply send us an email or call to let us know to which tour you would like to switch. If you are unsure of the date, please just let us know you are still deciding and we can hold your payment as a credit for you to use when you are ready.
3) If your tour is still greater than 60 days away, you can cancel your tour completely and request a refund of your deposit less the administration fee.
We understand many folks need to access these funds for a variety of reasons. We charge a small administration fee which covers what we are charged by credit card companies and to help cover our costs of processing the cancellation. This fee may be reclaimable through your travel insurance. We hope that you will consider reserving with us again for the 2021 season.
Despite the uncertainty of the times, what we do know is that after 23 years in business we will weather this storm and come out on the other side ready to adventure together again when the time is right.
The Spirit of the West Team and Family sends out our heartfelt thank you to you all for your patience as we navigate these uncertain times.
We think we are all going to need a good vacation and time to connect with nature and each other again when this has passed. In the meantime, we are thinking of each and every one of you and your families and friends and we wish you only the best.
As always, please don't hesitate to contact us if you have any questions or concerns as we are happy to help.
Warmest regards,
Breanne, Rick and the whole Spirit of the West family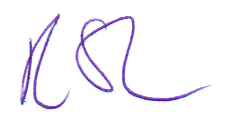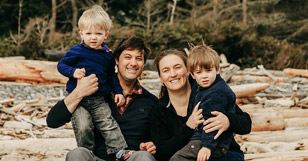 Below are some links to resources we are monitoring that you may find helpful in planning your trip:
As the global situation around coronavirus and COVID-19 continues to change we will reassess our response and reach out with further updates.
Sign up for our Email Newsletter