October 15th, 2020
Unique images of a unique season
A BIG THANK YOU to all participants & congratulations to the winners!
It's always a pleasure to reflect on the past season through the submissions to our photo & video contest.
There were great wildlife sightings, beautiful landscapes and many personal moments with stories to tell. Our thanks to the Spirit of the West panel that poured over all the images to choose their favourites.
The winners have been notified by email directly and will be announced on social media as well.
Below are our winning selections. To see all of this year's entries, check out the contest submission page.
Grand prize winner

CHRIS BulowskI
Wins a credit of $1000 towards a FUTURE
tour with us
This photograph is a reflection of our current times. Chris captured a typical moment from this past season through his photo of Rick, the owner of Spirit of the West, guiding a private bubble group in the Blackfish Sound area. We appreciate this photo as it shows that with all the right safety protocols in place, we can still have a fantastic time on the water discovering wildlife and learning about the ocean's treasures.
Runner-up prize winners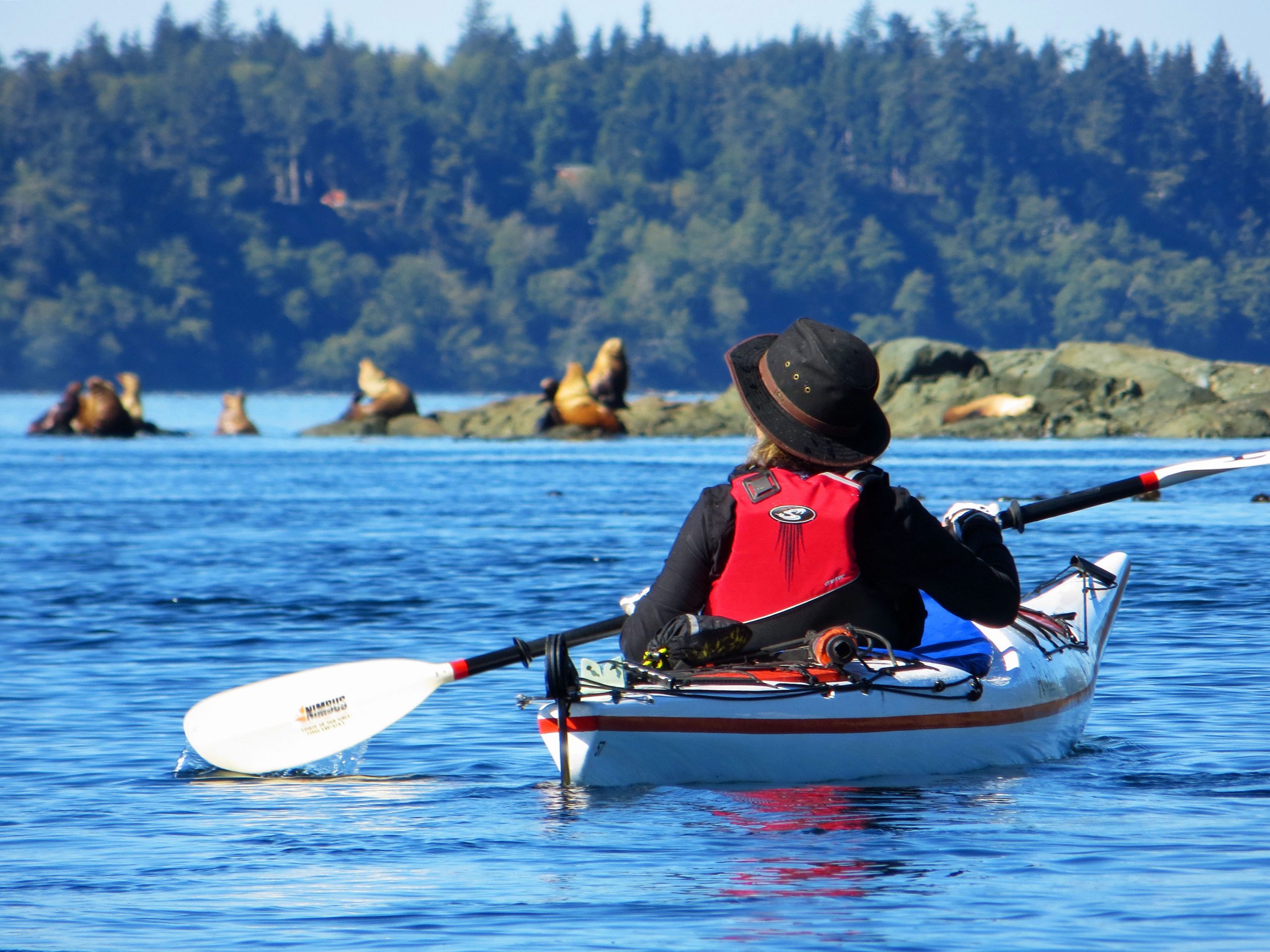 John Leahy
Wins one of our plastic-free travel kitS
Sea lions love the waters off Vancouver Island. We enjoy watching them play and feed in the water or proudly guarding their habitat with howling-concerts on secluded rocks. This beautiful shot captures an authentic moment paddling amongst these incredible creatures on one of our private bubble tours this summer.
John Ostrom
Wins one of our plastic-free travel kitS
John's group was fortunate enough to watch this majestic humpback whale in all its glory. We know how tricky it can be to capture these moments on camera. Great timing, John!
As well as the humpback, John wanted to highlight the unique clouds and a beautiful, calm day on the water.
John writes: "I took this video of my wife Isabel. The sky is also a great highlight here. It's called a Mackerel sky because it looks like fish scales."
Sign up for our Email Newsletter