December 22nd, 2016
Just when you thought it couldn't get any better, Spirit of the West Adventures is pleased to announce the addition of a new glamping experience to our roster of wilderness kayaking adventures. Imagine beautiful big white tents set against the backdrop of towering fir trees and the blues and greens of the ocean lapping at your doorstep.The sounds of silence, interrupted only by the occasional blow of passing whales or the songs of the birds as they wake with the sun. Extraordinary kayaking at the edge of the Broughton Archipelago. Exclusive boat access to our private Swanson Island location. After nearly two years of work we are happy to share this new whale watching camp experience with you.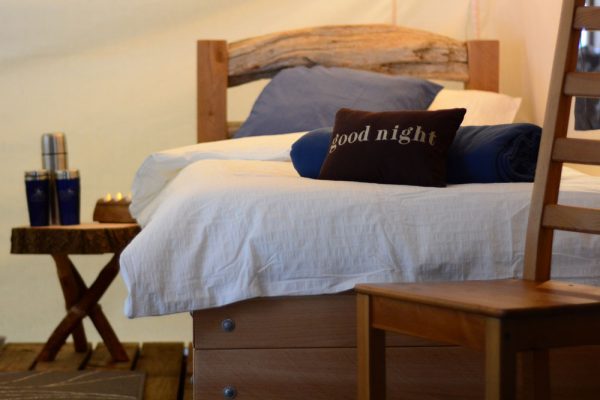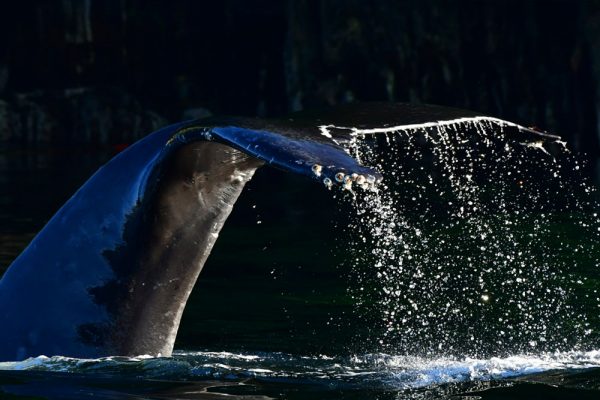 The location we've secured is second-to-none in terms of scenery, access to excellent kayaking in the islands of the Broughton Archipelago, and of course watching whales in some of the most productive waters on earth. Just off your doorstep you might see killer whales, humpback whales, eagles, porpoises, dolphins and any number of incredible intertidal creatures. This really is the best place to camp and kayak with whales in BC.
With our experience at our Johnstone Strait Ultimate basecamp (an excellent location in its own right to watch killer whales), we've been able to build a camp that truly defines the term "glamping". The 10×12′ tents are 8′ high at the peak for walking in, and feature real beds handcrafted from local cedar by our team here on Quadra. Driftwood accents complete the coastal feel, and the crisp linens and warm duvets ensure comfort.
Another feature of this trip is that we don't just travel by kayak – to help ensure you get the most wildlife sightings possible, we're including a boat-based whale watching trip as well. You'll spend several hours in a covered vessel getting further afield and exploring the waters of Blackfish Sound.
If you've ever thought about spending time in the realm of the whales, this comfortable trip might be just the one to get you out there. To learn more about this trip, or to make a reservation, have a look at the Whales and Wilderness Glamping page. If you'd like to get to know us more, check out our About Us page, or just give us a call at 1-800-307-3982. We're always happy to chat about our area.
What makes this whale watching camp so special?
Best area for viewing orcas and humpbacks in the wild
Exclusive boat access only camp on a private island
Explore by kayak with our wonderful guides
Camping at its finest: large bright spacious tents, comfortable beds, warm duvets
Hot tub overlooking the ocean
Motorized whale and wildlife watching trip as part of package
Hot shower
Gourmet camp food prepared for you, focus on local and organic
Attention given to the smallest details to make for the perfect trip
Sign up for our Email Newsletter