May 12th, 2016
The Great Bear Rainforest is a remote region of temperate rainforest that stretches for more than 400km between Vancouver Island and Southeast Alaska, also known as the Central and North Coast. The Great Bear Rainforest is a land where the ocean, mountains, and forests are all intricately linked; with mist-shrouded valleys and rugged glacier-cut fjords, old-growth forests and rich salmon streams. Covering an area the size of Switzerland, sometimes called "Canada's Amazon", the Great Bear Rainforest represents 25% of the earth's remaining ancient coastal temperate rainforest.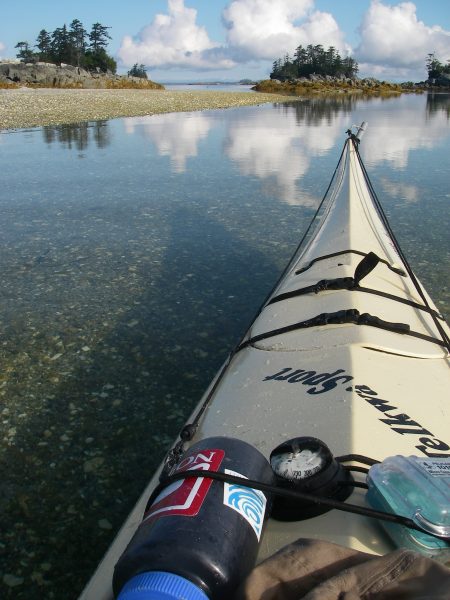 The area is home to species such as cougars, wolves, orca, humpback whales, sea otters, and of course grizzly bears and black bears; from which it takes its name. Many are subspecies or genetically unique populations, such as the coastal grey wolves and the Kermode or "Spirit bear" – a unique subspecies of the black bear, in which one in ten cubs displays a recessive white coloured coat. Emerald groves of western hemlock and giant red cedar, some a thousand years old, shade inlets and estuaries teeming with salmon; all five species can be found here. In turn, nutrients from the salmon—spread by feeding eagles and bears—allow the biological productivity of the forest to exceed the productivity of tropical rainforests by 40 per cent. Indeed, researchers have found that up to half of the nitrogen in some trees comes from the sea.
The Great Bear Rainforest is not only home to some unique species of wildlife; for thousands of years, the coastal First Nations have lived in this area. However, decades of unsustainable land and resource management have caused a great deal of destruction to First Nations' traditional territories; threatening the ability of the land, water and wildlife to provide for future generations.
After much local and international protest, discussions were held by the BC Government, representatives of indigenous First Nations groups, environmental organizations and the forestry industry. These discussions led to a series of landmark conservation agreements committed to protecting 70% of the old-growth forests, as well as logging controls, recognition of the rights of First Nations peoples and measures to improve their  communities health and prosperity. Despite these agreements, threats to the Great Bear Rainforest still remain, including logging, mining, open cage fish farms, trophy hunting and energy projects such as the highly controversial Enbridge pipeline. Thankfully many coalitions, non-government organizations, individuals, communities, First Nations and scientists, are working together to develop effective strategies to protect this global ecological treasure and to ensure that the agreements come to fruition.
The Great Bear Rainforest is one of the last great wilderness areas in the world and offers a truly unique destination for ocean kayaking,  unlike any other. The diversity of landscapes, abundance of wildlife, rich First Nations culture, and endless paddling routes makes the Great Bear Rainforest a truly superb destination for adventurous kayakers.
Sign up for our Email Newsletter