Go private - for the ultimate peace of mind!
Length:
Various - tour depending
Location:
Various destinations off Vancouver Island
For Who:
Everyone, focus on whales and diverse paddling
Tour Price:
CAD $See below*




* Kayaking trips & tours are priced and charged in Canadian dollars and are subject to 5% GST and $20 / person environmental sustainability fee. Please see our Terms and Conditions for complete terms. To check live availability on any trip, click the Book Now tab and select a trip date.
Travel with your private bubble. Spirit of the West has now made it easier and more affordable than ever to enjoy a private tour, just you and the folks of your choice. We can all use time to relax, recharge, and reconnect with nature and our friends and family. Our private bubble tours allow you to spend time focusing on fun and enjoyment while we take care of the details and safety.
What is a private bubble Tour & how does it work?
Choose any of our kayaking tour types, pick a regularly scheduled tour with no other bookings*, and decide who you will share it all with. You and your hand-chosen group will enjoy exclusive access to our various private campsites, facilities and your own private guides – all while giving you the peace of mind that comes with traveling as a private bubble with friends and family.
*With our expedition-style tours, there may be a possibility to add a custom tour or date to our current schedule. 
Please contact us with any questions you might have! 
Advantages of Private Bubble GROUPS;
Choose who you travel with – know and trust your fellow travellers
Smaller groups are possible
Save money – if you are a private group of 8 or more people you pay less per person than booking independently
Fully customizable days and activities to meet the needs and desires of your group (paddle as much or as little as you wish)
Allows for a certain level of letting your guard down regarding COVID (with the help of your safety-conscious Spirit of the West team who will distance from you)
Ability to use the wood-fired hot tub (at our base camps) at any time at your convenience
Great way to share intergenerational travel with your family
Private Bubble TOUR COSTS
Any of our available tours can be reserved as a private bubble. Make your bubble as small as 6 people or large as you wish (for groups larger than 10 contact us for more details and pricing). Pricing listed below is per person.
4 days / 3 NIGHTS
9-10 people   $1795
7-8 people     $1995
6 people        $2195
5 days / 4 NIGHTS
9-10 people   $2195
7-8 people     $2395
6 people        $2595
4 days / 3 nights
9-12 people   $1345
7-8 people     $1495
6 people        $1695
6 days / 5 nights
9-10 people   $1795
7-8 people     $1895
6 people        $2095
4 days / 3 nights
9-10 people   $1225
7-8 people     $1275
6 people        $1365
5 days / 4 nights
9-10 people   $1255
7-8 people     $1345
6 people        $1445
All tour costs are subject to additional 5% Goods and Services Tax (GST) and a $20 per person environmental sustainability fee. No other discounts are applicable to these rates.
TOUR DATES
Any available scheduled tour and date can be reserved as a private bubble trip. Contact our office today with your desired trip and date(s) and we will help you find the perfect adventure.
Call 1-800-307-3982 (from within Canada and the U.S) or 1-250-285-2121 (from overseas). We can be reached by email at [email protected]
Why kayaking is the perfect way to vacation
(always, but especially in a world with COVID)
Enjoy places where crowds just don't exist
Fresh air and open-air camp facilities including outdoor dining, lounges and hot tub, accommodation in private tents, private toilets and hand-washing sinks, outdoor showers
Plenty of space to spread out on the water & in our kayaks
Professional staff that take care of the details and safety
Lush rainforests, fresh ocean air, abundant wildlife, awe-inspiring sunrises and sunsets, and campfires under the stars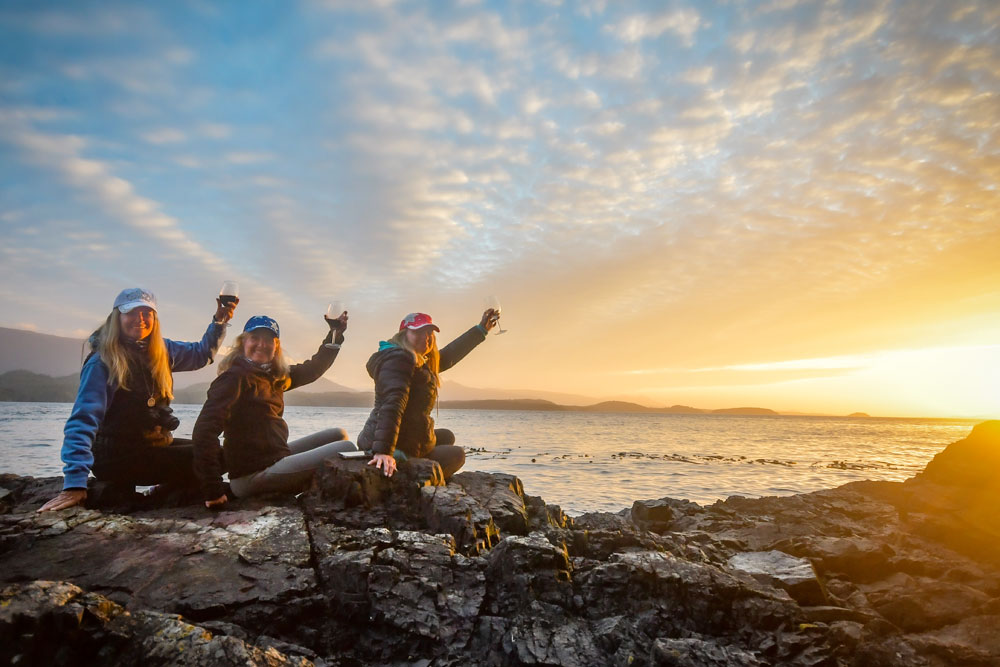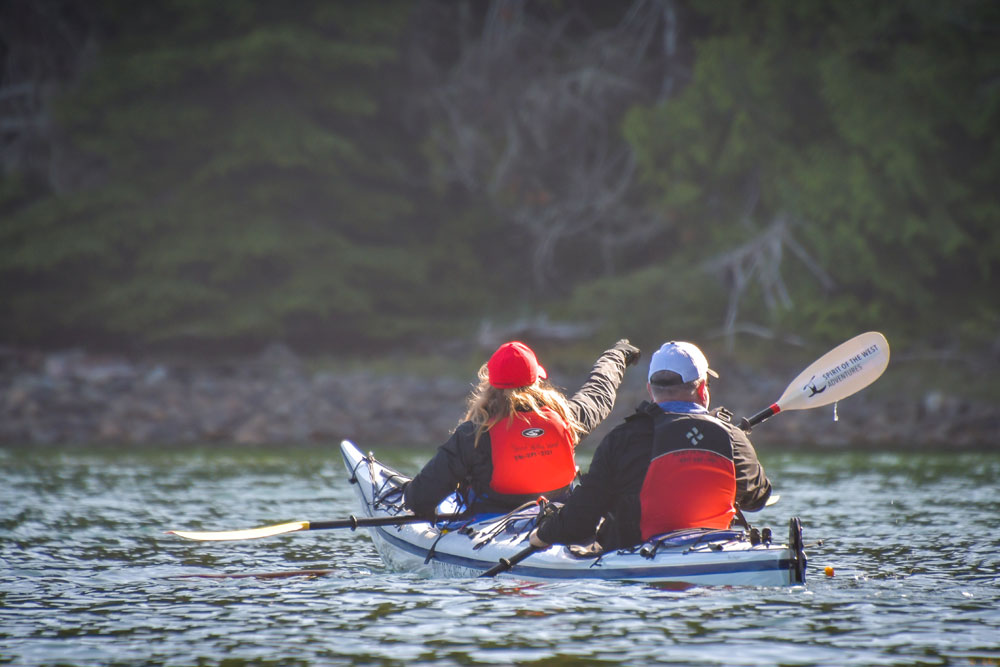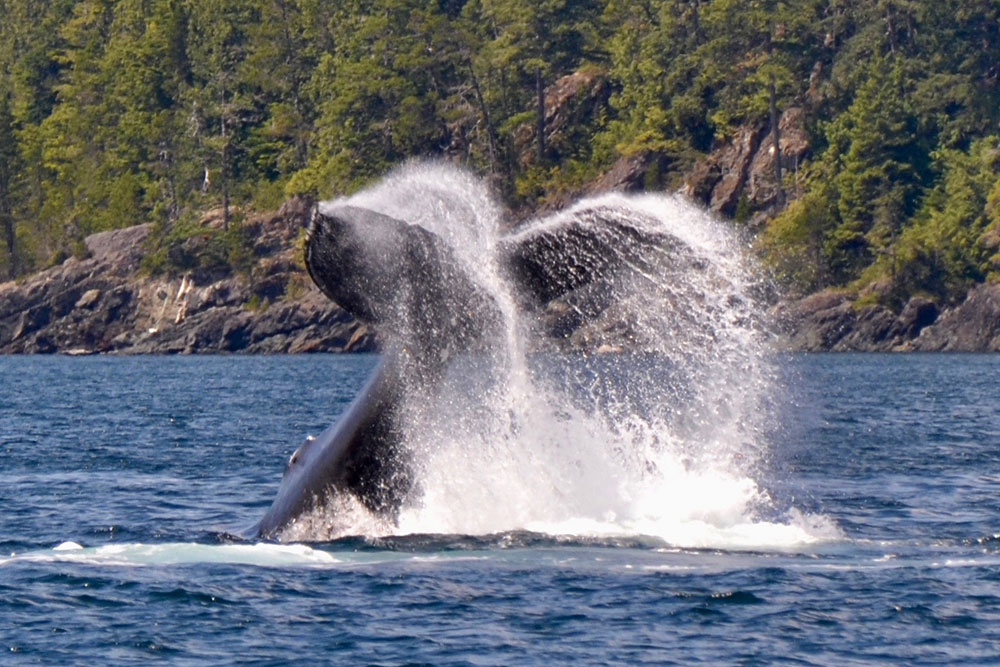 Testimonials from Private Bubble Tour Guests

"I felt very very safe. It was nice not to worry about COVID for a few days. Staff were so careful and also so appreciative when we remembered our buffs if we got a bit close. I was so so impressed." Jane Pegg

"I've now done three trips with you guys, and I'm ready to sign up for a fourth. I rarely repeat trips/experiences, so this is saying a lot. Spirit of the West is a class act. Your exceptional service, outstanding guides, spectacular destinations and delicious food are top notch." Caroline Helbig
WHAT'S INCLUDED?
Professional guiding service
Kayak as much or as little as you wish
All kayaking equipment (including kayaks, PFDs, paddles, pumps, ropes, dry bags, and sponges)
All meals and snacks during kayak trip
Everything you need for a wonderful camping or glamping experience
Private return water taxi service to camp for basecamp trips or to starting/finishing location for expeditions (certain tours only)
Wine with dinner (Whales and Wilderness Glamping tour only)
Park and land use permits
WHAT'S NOT INCLUDED?
Flights, airport transfers, ferries, or any transport required to get to our meeting spot
Accommodation before and after your tour
Travel/medical insurance (Please read our helpful guide to Travel Insurance)
Alcoholic or carbonated beverages
Rain gear (may be rented if you prefer; laundered between every guest)
Sleeping bags (may be rented if you prefer; laundered between every guest). At our Whales & Wilderness Glamping tour all bedding is included in the costs)
Personal items (toiletries, clothing, etc.)
Gratuities (if you feel you had exemplary service
Spirit of the West acknowledges and operates in the unceded traditional territory of the Mamalilikulla-Qwe'Qwa'Sot'Em, 'Namgis, Tlowitsis, Kwikwasut'inuxw, Nuu-chah-nulth, We Wai Kai, Homalco, Klahoose and Heiltsuk First Nations.
Reviews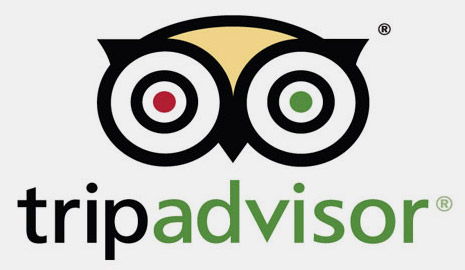 We're proud of our great reviews - but don't just take our word for it, see what people are saying over on Trip Advisor. View Reviews
THE EXPERIENCE
"We were very satisfied with the COVID precautions and the guides did a great job working within the rules as well as set a good example for my family to follow."
Chris Bulowski
August 2020
"Exceeded expectations in all respects. Wonderful hosts/guides who provided personal attention: Brandon, Bev, & Mel went to every length to accommodate me (with a back injury). Kayaking was wonderful and well planned and led. Saw lots of marine life- orcas & humpbacks superb! Really appreciated the guides' knowledge and sharing."
Ian Hill
July 2020
"Welcomed on day 1 by orcas & humpbacks!!! 3 days of viewing orcas, humpbacks, and porpoises was unbelievable. Completely calm water most of the time. Great food. Great guides."
Anita Winkle
July 2020
"Days full of kayaking, evenings in the hot tub and wonderful meals shared with friends and family. Having the hot tub was definitely a highlight, but my personal favourite was watching the wildlife and watching the whales."
Isabella Edmonds
August 2020
"During the pandemic we felt super grateful to be able to have this amazing experience. You handled the change in logistics wonderfully. Our guides were impeccable, informative but also allowing for quiet times."
Claudia Casper
September 2020
"Truly amazing, seeing orcas, humpbacks, and a bear at the same time, seeing a super pod of 50+ orcas."
George Griffin
August 2020
"Oh the whales and the sea lions and wild weather and the eagles….a perfect West coast experience. We loved every moment."
Jennifer Black
September 2020
"Quality of the accommodations were exactly what we hoped kayaking was great with enough but not too much instruction. Location is spectacular."
Earl Lawson
July 2020
"Above and beyond! We so very much appreciated the guides knowledge of the environment/wildlife and their attention to detail and the guests. Everything was wonderful and lots of fun! Thank you!
Michele Wallcraft
August 2020
"It was incredible to see orcas, humpback whales, minkes, eagles... the wildlife was superb. Our guides were awesome: very friendly, helpful, hard working but also relaxed. They created a great group atmosphere. I would highly recommend this trip... a once in a lifetime experience."
Christina
August 2016
"Awesome! I love you guys! Want to bring my daughter. Thank you so much for a trip I will never forget! Thank you all!"
Yvonne Piazza
"A Whale of a Time... again!"
Nic
July 2016
"Outstanding outfitter for sea kayak expeditions! Everything was organized top notch starting with getting us there, keeping us safe, well fed and teaching us all about the sea, marine life and environment.
Our guides were fantastic!
Highly recommended!"
Kyle
June 2016
"Over the top! I hate writing reviews but Spirit if the West certainly deserves an EXCELLENT PLUS. This was my 4th trip with Spirit of the West and as usual nothing on the coast can compare with the experience!"
Ray
September 2015
THE GUIDES
"Everyone very helpful and patient. Food, kayaking, accommodations all great. People before trip on phone very helpful. A trip we will always remember. Thank you!"
Ruth Gilmour
"We both really enjoyed the trip. The guides, area and wildlife were amazing. Great balance between organized time and "own time" Guides were very accommodating, relaxed, made all feel welcome!"
Heather and Mark Elliott
"Experience of a life time. I will be back with my family. Your dedication to your company 'shined' through your staff."
Lynun Rtley
"The trip was all around awesome.
This guides and organization was phenomenal."
Charles Berdemann
"So impressed with the guides depth of knowledge and how the trip is run so smoothly. Base camp is a wonderful place. Would be happy to wake up every morning there."
Helen McDonnoll
THE CAMP & FOOD
"Friendly guides, fun, great food, and group was super too! Hot tub and shower unreal! "
Carol
"With my dietary limitations, everyone at Spirit of the West went out of their way to make delicious food. I have never gotten service like that before."
Carmen Petrick
"Great trip, great camp, never seen a beautiful hot tub in such a beautiful scenery."
Andreas
"Awesome! Most luxurious camping trip ever with fun and knowledgeable staff!"
Ryan
The food… ahhh yum. The hot tub and tent amenities were luxurious! Overall I feel very satisfied and unwilling to leave! Thank you to the great staff for a wonderful experience!"
Jenny Berger
"Fantastic overall. Wonderful food and accommodations top notch (hot tub!) Amazing guides, great pace. Essentially a perfect trip. Bascamp, food, guides are all amazing. Keep it up! Thank you for being awesome!"
Peter
THE WILDLIFE
"Beyond expectations - deluxe guiding, food and hot tub! The kayaking was amazing, The wildlife just incredible!"
Ben Smith
"A truly wonderful and inspiring trip. I slept under the stars last night to hear the orcas and was lucky enough to see an incredible asteroid shower. A once in a lifetime experience. (Although I hope to repeat it soon!)"
(John) Brian Weir
"OMG!! Saw everything, whales, humpback, bear, eagle, seals. The guides were amazing, knowledgeable, funny and friendly! The guests were great everyone got along. Felt like we were all old friends."
Pam Vandumeu
Book Now
READY TO BOOK YOUR PRIVATE BUBBLE GROUP TRIP? Great!
PLEASE CONTACT OUR OFFICE TODAY – WE CAN'T WAIT TO HEAR FROM YOU.
Call 1-800-307-3982 (from within Canada and the U.S.) or 1-250-285-2121 (from overseas). We can be reached by email at [email protected]
If you think that you would like to book a trip, but need time to look into other travel arrangements, please contact our office anyway – we will place a temporary hold on your spaces.  We are always happy to help in any way we can!