Our Story and Our People
Spirit of the West Adventures began in 1997 with an amazing passion for kayaking, killer whales and the British Columbia coast, and it has been the catalyst for many people's outdoor activity ever since. Based right here on the coast, we show you around with the pride of knowing it's our home. Take a few moments to meet the team behind the adventures.
Meet the owners
In 2006, longtime kayak guides Breanne Quesnel and Rick Snowdon joined as owners and continued Spirit of the West's commitment to providing fun, safe and ecologically sound kayaking experiences in BC. While they have always been wilderness adventurers, being able to combine playtime with work infuses a client's experience with a special kind of pleasure. After globetrotting for a few months most years, they always come back to their home on Quadra Island, BC, a testament to their love for the BC coast and the amazing opportunity for sea kayaking. As seagoing folk, Breanne and Rick love to live and breathe British Columbia coastal air. In 2014 Breanne and Rick welcomed their son Eamon to the paddling family. On New Year's Eve 2015, Eamon's little brother Rowan arrived.

Breanne, Rick, Eamon & Rowan
Breanne grew up in Ontario in a family who loved the outdoors. Much of her childhood was spent hiking, camping, canoeing, skiing and enjoying the fresh air. In 2002 Breanne completed an Honours Bachelor Outdoor Recreation, Parks and Tourism and a Bachelor of Arts – Geography at Lakehead University in Thunder Bay, Ontario. She also completed her Bachelor of Education in Sydney, Australia. Over the years, Breanne has worn many hats including that of whitewater canoe guide, tree planter, environmental educator, elementary and secondary school teacher, sea kayak guide and most recently as educational program co-ordinator, guide and operations manager with Spirit of the West. The allure of the British Columbia coast drew her west several years ago, and now she spends most of the year on Quadra Island and her winters traveling. Breanne is a perfect candidate to set you up with a complete outdoor kayaking experience.
Rick spent his early years paddling in Ontario before heading to sea in tall ships for much of his high school years. He completed degrees in Outdoor Recreation and Biology at Lakehead University, as well as time studying oceanography in Woods Hole in 2000, interspersed with summers working search and rescue for the Canadian Coast Guard. Having sailed on the Great Lakes, California coast, North Atlantic and South Pacific, Rick took up sea kayaking in 1998. As a freelance writer, guide and photographer Rick has travelled around Canada and around the world, and has volunteered and worked in several countries including Vanuatu, Mexico, Australia, Ecuador, Grenada, Chile and the Bahamas. He is past board member of the Sea Kayak Guides Alliance of BC and current board member of the North Island Marine Mammal Stewardship Association.
And the whole amazing crew
Our staff and kayak guides are simply exceptional and match the culture and spirit of our organization. They all have an amazing passion for kayaking British Columbia and for the killer whales in the BC waters that make it such a great experience.
Terms like self-reliance, adaptability, responsibility, confidence, and sense of humour all come to mind when describing their qualities. Considering that guides must perform in the multiple roles of wilderness guide, gourmet chef, role model and educator, it's no surprise that they come from a wide variety of professions and backgrounds to each bring a unique and valued perspective to the way our business runs.
Our guides are extremely skilled (and certified by the Sea Kayak Guides Alliance of BC) in kayaking, backcountry travel, responsible environmental practices, and high levels of first aid and safety procedures, continually upgrading their training and striving to improve knowledge and skills. And all our staff are adventurers in their own right – traveling and wilderness tripping doesn't pause for us when the season's over! Personal and training trips around the British Columbia coast and around the world keep us on top of our game. At the end of the day, what we ensure is that every trip is as safe and memorable as can be, and that you will not be disappointed kayaking the British Columbia coast.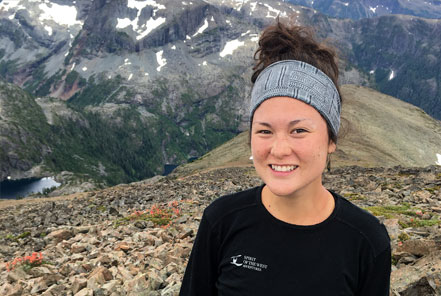 Rebecca Chin Bergshoeff | Office, Operations & Creative
Rebecca is passionate about facilitating opportunities for people to connect with nature. This has taken her from coast to coast: Vancouver Island to Newfoundland, where she's worked as a hiking guide and coordinator of outdoor recreation and environmental education programs. She completed her Masters of Fine Art, exploring connections between art and our environment, and she continues to bring her creativity and curiosity to work and life. Rebecca loves her dynamic and varied role with Spirt of the West and enjoys supporting opportunities for people to experience the wild BC coast through our unique adventures.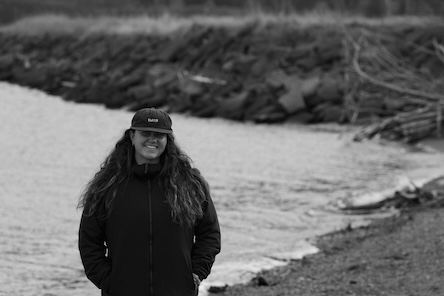 Robyn Forsyth | Office & Kayak Guide
Robyn was born and raised on BC's stunning southwest coast. With a family background full of global travel and outdoor pursuits, she has always felt drawn toward wild natural spaces and expanding her horizons. After coming home from living abroad in Australia and New Zealand, she discovered the Outdoor Recreation Management program at Capilano University and felt the instinctive next step was to seek out a career in the outdoor and adventure tourism industry. One of the greatest parts about guiding for her is the chance to allow others to create meaningful and lasting connections to the landscapes we are privileged to recreate in. In the summers, Robyn can be found kayaking, hiking, and backpacking while her winters are filled with snowboarding, splitboarding, camping, and the occasional icy dip.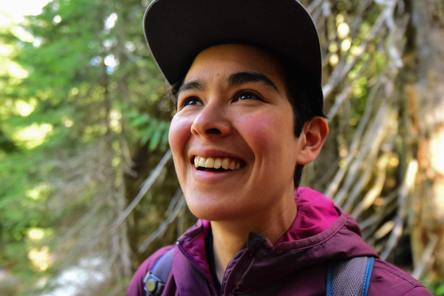 Aleia Wylie | Office & Kayak Guide
Aleia grew up in Coquitlam, BC, and has always had the water and mountains as her backyard to play in. She took the Adventure Studies program at TRU, where her love for kayaking and guiding began. Aleia's favourite part about being in nature is that every moment of every day is different and always offers new experiences to share. Given the opportunity, she can be found sitting by tide pools for hours at a time, watching the lives of the many tiny creatures unfolding slowly in the still water. When not guiding, Aleia can be found climbing, riding her bike, snacking or finding new and narrow places to squeeze her kayak into.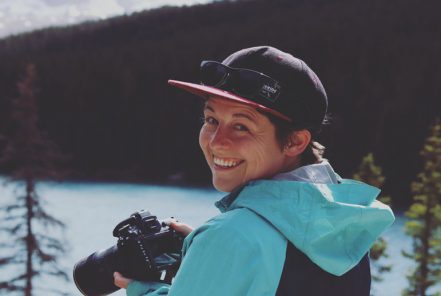 Bex Dawkes | Sales, Operations & Marketing
Originally from Worcestershire (yes, that's where the sauce is made) Bex grew up with a love for the outdoors, spending much of her childhood roaming around the English countryside. After getting a first degree in Geology, then a second in Sustainable Development, she chased the mountains out to BC and somehow ended up working in marketing for the adventure tourism world. One of those Type II fun kind of people, Bex is happiest during self-powered backcountry adventures. You'll often find her with a camera in hand, mud on her legs and a smile on her face.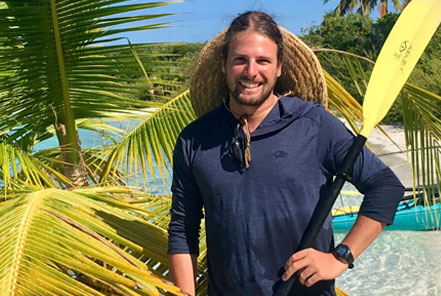 Gaspard Laniece | Operations & Kayak Guide
Gaspard is a prairie boy who has found his love for the ocean and the mountains in BC with the Wilderness Leadership Program at Capilano University. Nothing brings him more pleasure than sharing wildlife sightings and the beautiful outdoors with guests, friends, and family.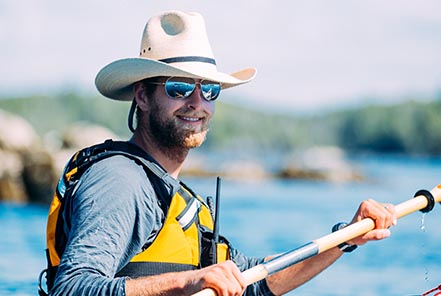 Daniel Nammour | Operations & Kayak Guide
Daniel started guiding on the Rio Grande on the border of Texas and Mexico, spent some time wrangling horses in Kananaskis country in Alberta, and worked the Colorado, San Juan and Green Rivers of Utah's canyon country before he finally reached the BC coast. Here he has found more wilderness than he could explore in a lifetime. When not doing so, he enjoys growing good food and eating well cooked meals with good company, preferably by the water and under the stars.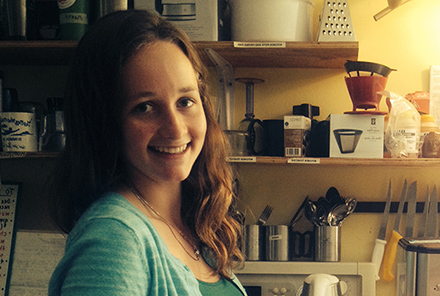 Frieda Humphreys | Kitchen Management
Frieda is a true island girl, having spent the first 17 years of her life living on a remote island. There she learned lots of handy life skills, such as running a chainsaw, hunting, fishing, as well as less frightening activities like knitting, gardening, and of course cooking! Frieda began washing dishes at Spirit of the West in 2011 and managed our kitchen for many, many years in a row. She graduated as a Social Worker in 2019 and is still supporting the kitchen crew, ensuring all things food related are taken care of.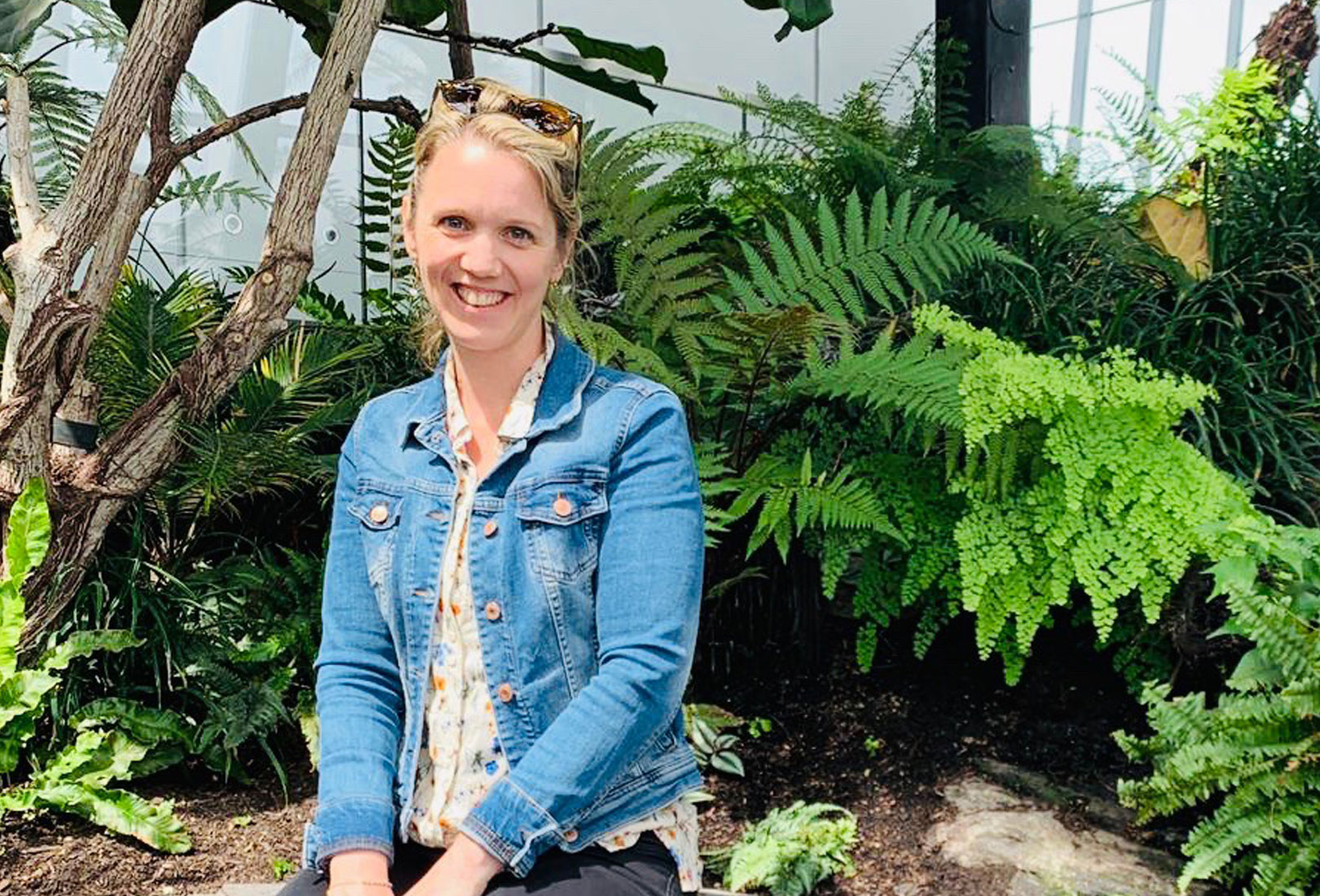 Melissa Vaughan-Wickihalder | Marketing & Creative Manager (on maternity leave)
Melissa was born and raised in Switzerland and is a real mountain enthusiast. After studying graphic design, media & marketing in Zurich and Berlin she worked in the industry for many years before exploring the world, looking for challenging outdoor adventures. Spirit of the West inspired her to dive right into BC's outdoor paradise and to develop her experiences in the outdoor travel industry. She has been with us since 2013 developing and marketing our brand. Meanwhile, she loves the wild West Coast like a local.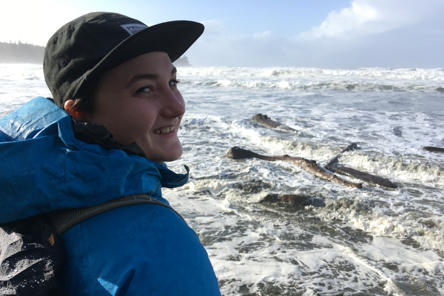 Geri Weir | Base Crew & Hygiene Manager
Geri was born and raised on the south coast of BC and has been on Vancouver Island for almost a decade. Growing up, she spent summers camping with family and found a year-round love of the outdoors through her time with Scouts Canada. Geri enjoys hiking, camping, paddling, yoga, and rock climbing, and loves that she gets to spend her summer under the sun. She's always ready to lend a hand and values quiet moments in nature.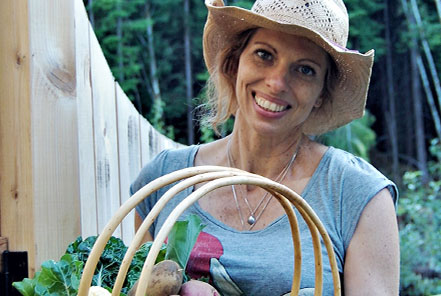 Sun Smith | Garden & Food
Sun has worked in the catering and hospitality industry for over 20 years, including her own boutique B&B which garnered her several hospitality awards including the coveted Visit Britain Rose award for service excellence. After many years living on the Caribbean island of Montserrat and then in the UK, Sun's love of the West Coast has brought her back to her roots on Quadra Island. She shares our passion for great food with an emphasis on healthy, local and sustainable farm to table produce. When she's not in our base kitchen, she can be found up to her elbows in compost in her organic garden or out foraging for wild edibles in the beautiful forests of Quadra.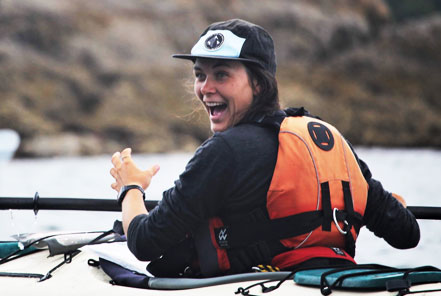 Beverly Marshall | Kayak Guide
Bev's love of the outdoors has always been amplified when sharing it with others and it has brought her to guiding in locations all over the West Coast. Whether it's slowing down to take in the scenery or waking up with a destination in mind, Bev brings infectious energy, humour, and care to each tour. She keeps busy in Nelson in the off season. She spends her free time with friends hiking, skiing, surfing and practicing meditation and yoga.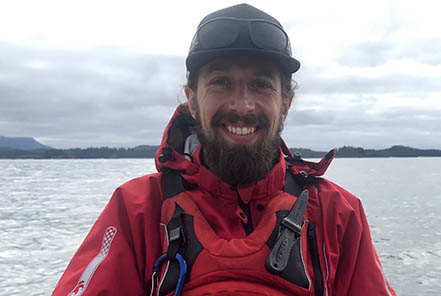 Cass Sica | Kayak Guide
Cass is a guide, outdoor educator, and teacher who loves to explore and play outside. He has a passion for ecology and helping people find their connection to the natural world. When he is not engaged with youth programming he can be found paddling, climbing and hiking across the coast.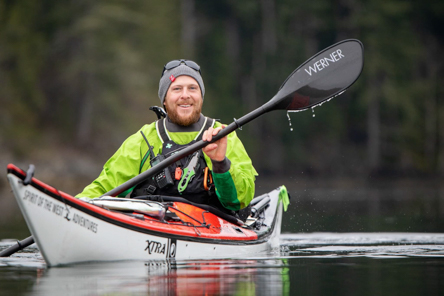 Martin Blanchard | Kayak Guide
Martin was born and raised in New-Brunswick where he fell in love with the ocean at a very young age. While spending 7 years in the Canadian Armed Forces as a Vehicle Technician in Ontario, he fell in love with whitewater kayaking on the mighty Ottawa river. He now lives on Vancouver Island where he completed his Adventure Guiding Certificate at North Island College. Martin can be found exploring his new love for mountains in his island backyard, running some whitewater rivers or kayak surfing the waves in Tofino.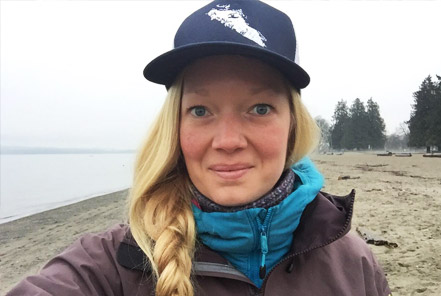 Lisa Denholm | Kayak Guide
Lisa's many adventures brought her from Alberta to the coast a number of years ago. As a trained educator (BC teacher) she is keen to share the natural world with those on her trips. In between seasons with Spirit of the West, Lisa can be found introducing students to the outside world teaching with school outdoor programs in Vancouver.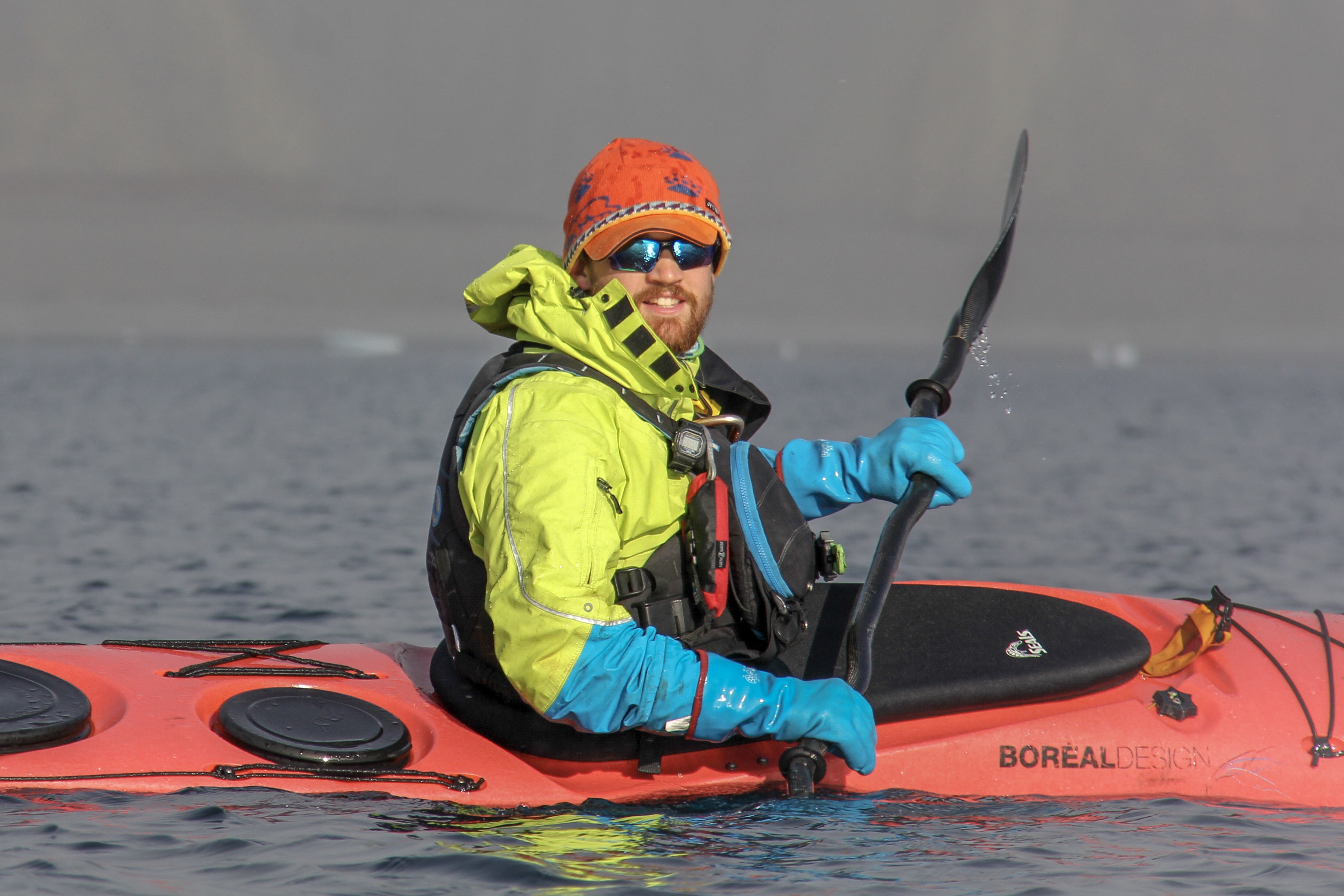 Brendan Kowtecky | Kayak Guide
Brendan (originally from Ontario) is a certified kayak addict, and for the past 12 years and has enjoyed sprint racing, whitewater, and sea kayaking. He studied Outdoor Adventure at Algonquin College before moving to New Zealand for a couple of years. Upon returning, he headed to the north shore of Lake Superior and fell in love with the open water. Since moving out to BC, he has been lucky enough to guide in the Canadian Arctic, Greenland, as well as the East Coast. In the winter months he heads down to Antarctica to do more kayak guiding.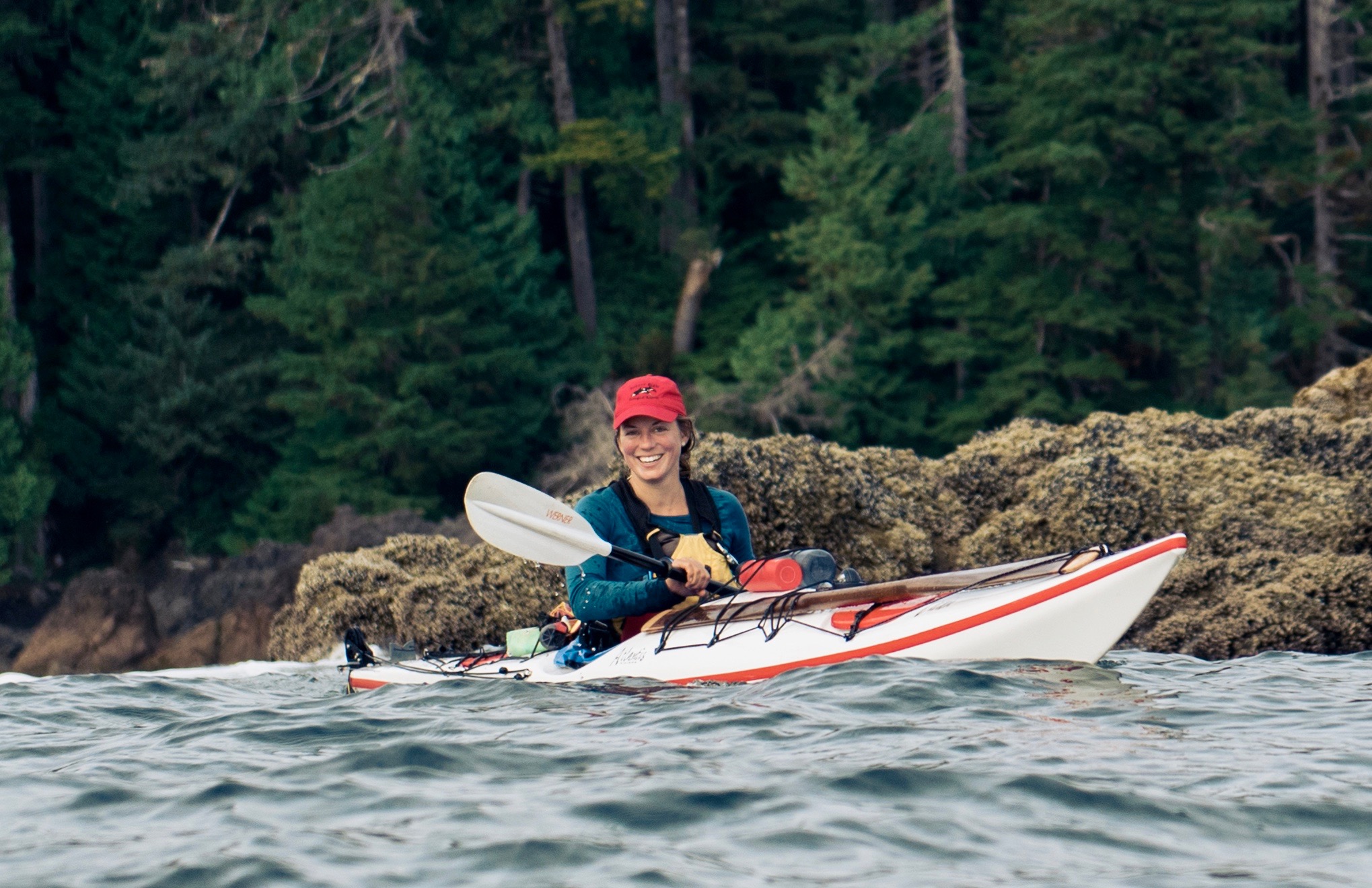 Ashley Hamilton | Kayak Guide
Ashley is an adventurer and outdoor educator, who lives for exploring the natural world and meeting new people. She grew up in Niagara On The Lake, Ontario and spent almost every summer day swimming in local ponds, mountain biking, and canoeing. Her thirst for adventure continued through University where she led social justice programs abroad for young adults to Morocco, India, and Belize. She is a certified teacher with a science degree and has spent many years working with inner-city youth from Toronto teaching and directing at an outdoor experiential school. Currently she is working with First Nations communities across Canada creating culturally relevant language resources for schools. The rest of the time, she works as a polar guide spending Canadian winters with her penguin and whale colleagues in Antarctica and summers on the BC Coast paddling and learning as much as she can about the power and biodiversity of the ocean.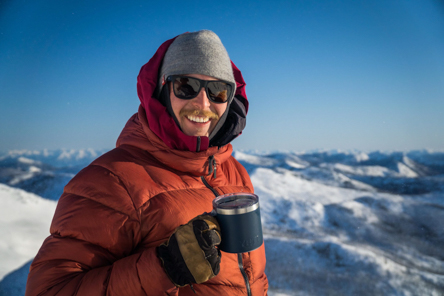 Brandon Exner | Kayak Guide
We love having Brandon on our guide team! His bio is coming soon...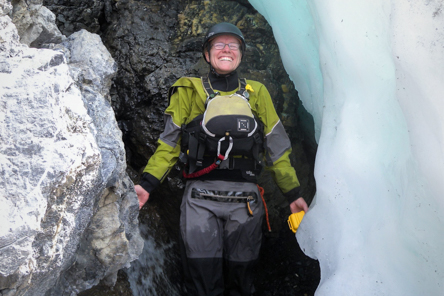 Caitlin Burrell | Kayak Guide
Life-long paddler and outdoor educator Caitlin originally hails from the lakes and rivers of Ontario and has bounced between BC and Alberta since attending the Thompson Rivers University Adventure Guide program. During the guiding season, you may find this escaped English-major scouting rapids in the Arctic, picking up colourful things in tide pools on the West Coast, teaching students to portage on the Canadian Shield, or generally somewhere in the woods getting muddy. On land, Caitlin can be found starting elaborate projects, searching out obscure knowledge, and listening to stories. Caitlin spends winters creating visual art and dreaming of the sea in Canmore, on the traditional lands of the Blackfoot, Ktunaxa, Stoney Nakoda, and Tsuu'tina peoples.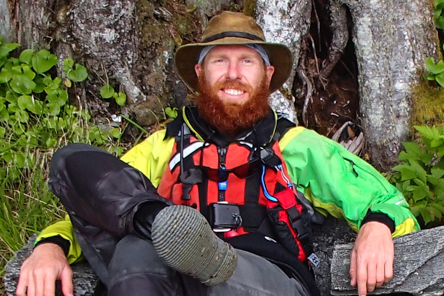 Andrew Green | Kayak Guide
Andrew is an Ontario boy who fell hopelessly in love with mountains, rivers and salty waters of the Pacific Northwest. While he might be found hustling around hospitals as an Emergency nurse, he finds his true joy exploring wild spaces of BC with friendly faces. He loves nerding out on local plants and animals and gets great satisfaction out of a perfectly taught tarp on a stormy day.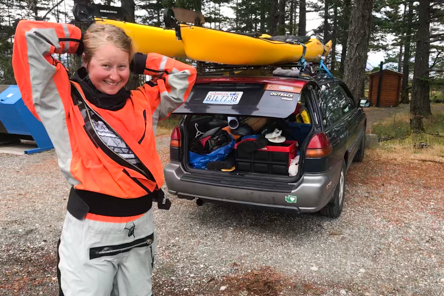 Kali Melanson | Kayak Guide
Kali grew up on Vancouver Island and has always had a love for the wild forests, beaches and oceans of the west coast and of course the creatures that inhabit them. She is grateful to share these magical places with those who want to explore! When not in her kayak you can find her hiking, practicing yoga and learning carpentry. In the winter she calls the Kootenays home where she teaches cross country skiing and is learning to ski downhill.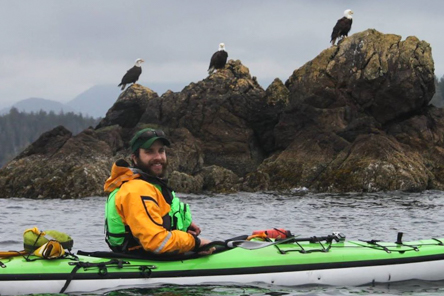 Jeremy Beninger | Kayak Guide
Jeremy has been a kayak guide and instructor for the past ten years, working throughout British Columbia and in New Zealand. He has a deep connection with nature and loves to share his passion of the flora and fauna with guests! In the past 5 years, he has developed a yoga practice that has been incredibly important for the longevity of his love for working in this industry!
Jenna Horembala | Kayak Guide
Born in North Van, Jenna was introduced to the backcountry and coastal life at a young age by her parents. Spending summers Sea Kayaking in the Southern Gulf Islands and doing Canoe trips planted a deep passion. She went to Thompson Rivers University for the Adventure Guide Diploma program. Currently, when not in a kayak you can find her ski touring or somewhere in the mountains.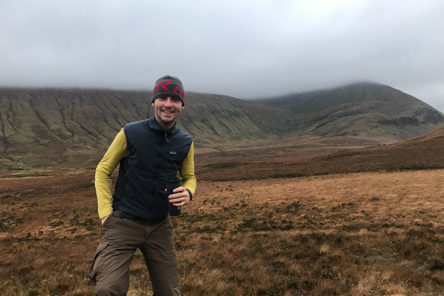 Rowan Cassels Brown | Kayak Guide
Rowan is an Englishman who, like many travellers, fell in love with the Canadian wilderness. He strayed from his undergraduate path in the UK and found that he is happiest when sharing adventures with others on the water and in the mountains. He now calls BC home and is eager to help facilitate connections between people and the natural world.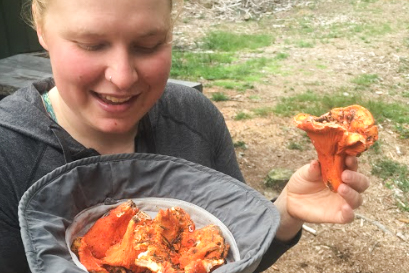 Georgia Williams | Kayak Guide
Georgia loves everything that the West Coast has to offer, especially the wildlife in the ocean and the fungus on land. She fell in love with sea kayaking because it is an excellent way to find more of both! On trips she likes to spend any free time collecting driftwood to carve and cedar bark to weave, and she is happy to teach anyone who is interested! When Georgia is not guiding, she teaches elementary at a forest school in North Vancouver.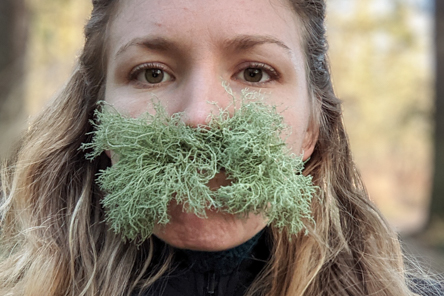 Mikasa Quaife | Kayak Guide
Mikasa grew up on Vancouver Island, which is where she first started kayaking. Wanting to explore the other coast she moved to Halifax to study marine biology but was drawn back to the West Coast most summers to work as an outdoor guide taking youth hiking, kayaking and canoeing. In 2016 Mikasa moved back to the island permanently and has filled her time in, on, or around the water since then. Some of her favourite outdoor pursuits (besides kayaking) are sailing, surfing, rock climbing, and talking about marine life with anyone with a willing ear!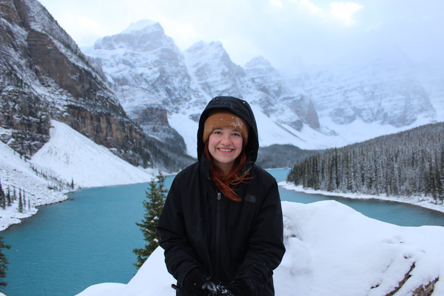 Alex Wiebe | Kayak Guide
Alex is a tea-lover who thrives on sunshine, hugs, and a good adventure. Her love of the outdoors started at a young age while camping and climbing with her family. As a competitive swimmer and lifeguard, it is no surprise that she led canoe trips and summer camps while in university. While studying biology and international development, she combined her fascination with the natural world with her desire to promote wellbeing in the community around her while doing research at the Experimental Lakes Area and leading an outreach team on a medical ship in Papua New Guinea. She is extremely excited to share her passion for the outdoors and paddling with you this summer!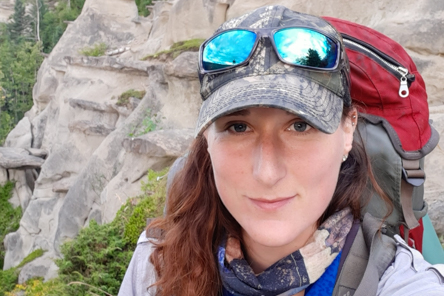 Jessica Cooper | Kayak Guide
Jess is a wilderness skills educator, SKGABC Assistant Overnight Guide with an Adventure Guiding certificate. She is usually quite excitable, laughs often and loves everything about the outdoors. She grew up in a big city and is excited to help everyone with any experience level find beauty and joy in their outdoor experiences. Tania McMartin | Base Crew & Hygiene Manager
Tania has over 30 years of Tourism and Customer Service experience ranging from Hotel Management to Luxury Travel Guide. Tania loves helping her guests create amazing moments that will become cherished memories.