Paddle the heart of the orca waters
Location:
Johnstone Strait
For Who:
Everyone, focus on scenery and relaxed pace




* Kayaking trips & tours are priced and charged in Canadian dollars and are subject to 5% GST and $20 / person environmental sustainability fee. Please see our Terms and Conditions for complete terms. To check live availability on any trip, click the Book Now tab and select a trip date.
Your kayak retreat in BC's Whale territory
Perched on the edge of the Johnstone Strait, our established base camp on West Cracroft Island has been a favourite of Spirit of the West guests for more than twenty years. Paddle nearby shorelines and learn about the area's incredible wildlife from your experienced guides. With magnificent views from the hot tub and the perhaps the most peaceful sleep you will ever experience, our Johnstone Strait Ultimate base camp provides an amazing opportunity to get away from it all and relax in the wilderness.
Come back to the same, comfortable established campsite each night. Situated directly across the Johnstone Strait from the Robson Bight Ecological Reserve, the Ultimate basecamp enjoys captivating mountain views, spectacular sunsets and the kind of peace and quiet you only experience when you're "really out there".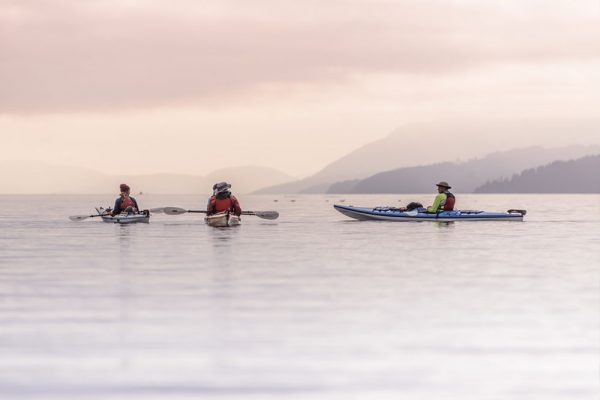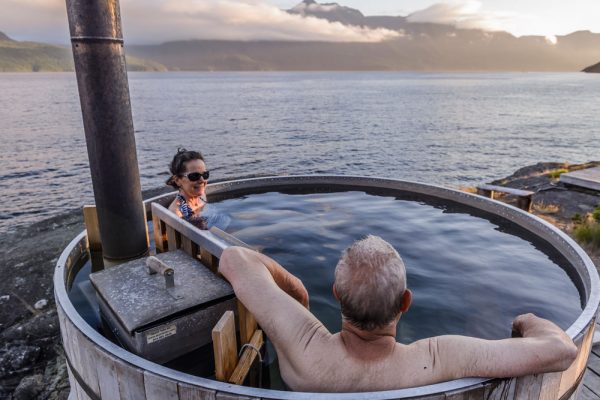 Our Base Camp across from robson bight ecological reserve
Built onto a rocky bluff, the camp has lots of open outdoor space and unobstructed views of the ocean. It's easy enough to find a quiet spot to sunbathe, practise morning yoga, read, or just soak in the nature that surrounds you. The camp also features a large kitchen and communal dining area, as well as a wood fired hot tub overlooking Johnstone Strait.
Comfortable amenities include large white cotton canvas tents on wooden tent platforms, complete with a simple bed & pillow. Bring your own sleeping bag (or contact us for rentals) for sleeping. You'll have a designated composting toilet, as well as shared access to a heated outdoor shower.
Things to note: although our camp is well developed, it is on a remote island without access to key infrastructure. There is limited WiFi and very limited cell service. We get electricity through solar panels and our water comes from a mountain spring – we do our best to manage them, but both can be limited by nature. While building our camp, we tried to be as low-impact on the environment as possible, so be aware that the paths may be uneven under foot.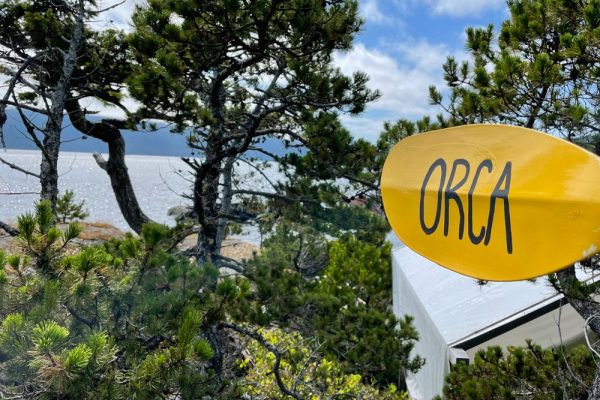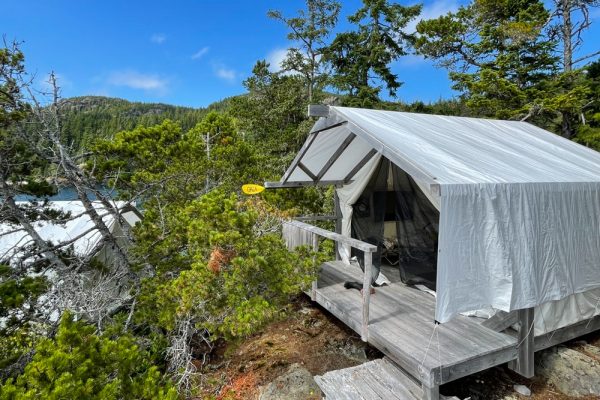 WILDLIFE
The Johnstone Strait has long been known for marine life. Marine mammals, including sea lions, orcas, dolphins and porpoises can often be spotted in the region. The shores of West Cracroft Island are rich in vibrant and unique intertidal life and we always keep an eye out for the variety of shorebirds and seabirds flying overhead. It's not uncommon to witness a black bear foraging for crabs or a river otter or mink scampering along the shoreline.
Spending a few days at our Johnstone Strait Ultimate base camp offers the amazing opportunity to disconnect from the busyness of everyday life. Enjoy the serenity as you relax and reconnect with the fascinating natural world around you.
What's Cooking?
We love food and we want to show you how good cooking in the outdoors can be! Your multi-talented guides will cook fresh, hearty food made with locally-sourced ingredients wherever possible. You can expect big buffet breakfasts and simple but delicious dinners. There'll be plenty of fresh garden veggies and tasty fruits available, in addition to appetizers and locally baked goods. We are able to cater to a variety of diets with advanced notice.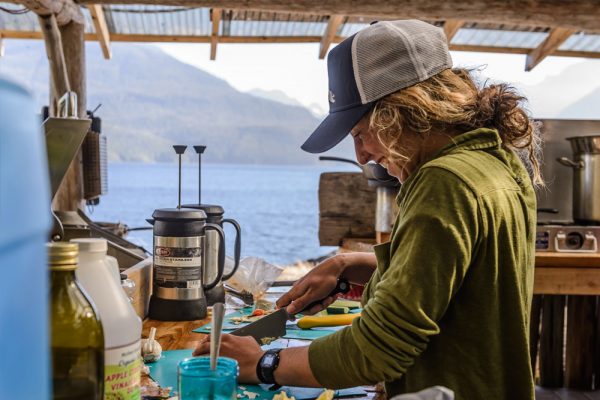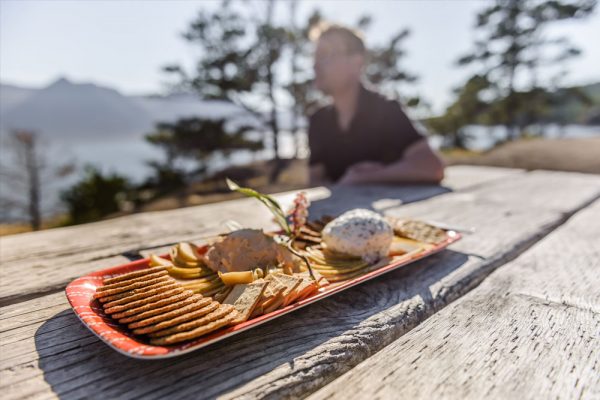 WHAT'S INCLUDED?
Guided kayak excursions

Kayaks & kayaking gear (PFDs, paddle, spray skirt)

All meals & snacks (lunch on day 1 – lunch on day 4)

Private return water taxi service from Alder Bay

Your own private tent with a simple bed (no linens) and pillow 

Your designated composting toilet with a sink/wash area

Access to an oceanfront wood fired hot tub

Outdoor heated showers and towel

Park & land use permits
WHAT'S NOT INCLUDED?
Rain jacket & rain pants (rentals available) *
Your sleeping bag (rentals available) *
Personal items (clothing, toiletries, etc.)
Alcoholic and carbonated beverages (BYO welcome)
Personal transport to/from our meeting point in Alder Bay
Accommodation before and after your tour
Travel & medical insurance
Guide gratuity
* Sleeping bags and rain gear may be rented (please reserve in advance)
LOCATION
---
Also Available for private group Reservations
If you have a large group that would like to book a the whole tour as a private group, ask us about booking out the whole trip for just you & your group!
Spirit of the West acknowledges and operates in the unceded traditional territory of the Mamalilikulla-Qwe'Qwa'Sot'Em, 'Namgis, Tlowitsis, Kwikwasut'inuxw, Nuu-chah-nulth, We Wai Kai, Homalco, Klahoose and Heiltsuk First Nations.
Itinerary
Tour MEETING LOCATION
WHERE & WHEN: ALDER BAY RESORT & MARINA AT 11:30 AM (Day 1)
On day 1 of your trip you will meet your water taxi driver in Alder Bay on Vancouver Island (approximately a 5.5-hour drive by car north of Victoria or 4 hours north of Nanaimo). Please arrive 15 minutes early to allow time to park, unload, and carry your luggage down to the launching spot.
Return time
WHERE & WHEN: ALDER BAY RESORT & MARINA by MiD-AFTERNOON (AROUND 2 PM) (day 4)
Return time can depend on weather and travel conditions. We try our best to get you back on time for your onward travels or to explore more of what Vancouver Island has to offer.
---
Below you will find our recommended or typical trip itinerary. Please remember that paddling times and distances may vary based on group desire and abilities. Your guides have extensive training and will let you know what is possible in terms of safety, weather, and sea conditions.
DAY 1
At 11:30 am, meet your guides at the grassy area above the dock. After a quick safety briefing, you'll jump aboard our water taxi for a scenic 45-minute boat journey across the Johnstone Strait. Upon arrival at West Cracroft Island, your guides will serve up a delicious lunch for you to enjoy, before showing you around camp and checking you into your tent.
After getting settled, you'll meet on the beach for a kayak orientation, before an optional late-afternoon paddle. Delicious appetizers will be ready and waiting for when you get ashore. Spend the rest of your evening relaxing, enjoying dinner and taking in the incredible scenery that surrounds you.
DAYs 2 TO 3
Steaming coffee will be available for you when you're ready to kickstart your day. Enjoy a hearty breakfast before deciding your optimum recreation-to-relaxation ratio.
Maybe you'll enjoy a land activity, with a hike to the top of Eagle Eye and an interpretive talk about forest ecology. Perhaps you'll get on the water and spend the whole day paddling along the coastlines, learning all about the fascinating intertidal life that clings onto the rocks and headlands. Or maybe you'll opt for a relaxing day at camp, practicing yoga, curling up with a cup of tea and a good book, or soaking in the hot tub.
As evening sets in, share dinner with new and old friends; before watching the sun sink below the horizon and settling in for a peaceful night of sleep.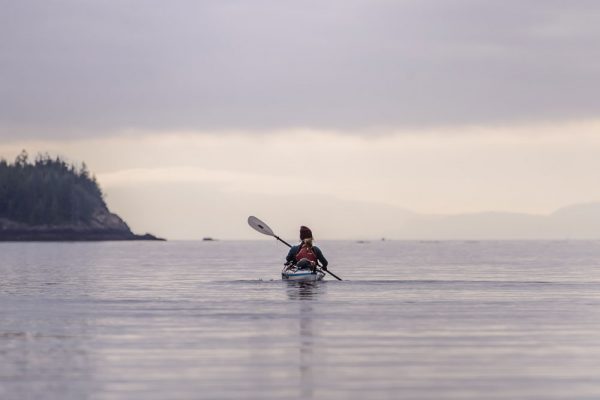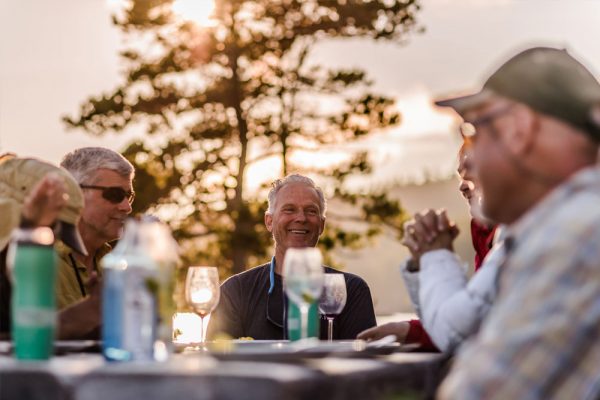 DAY 4
Pack your luggage before filling up on a tasty breakfast. Savour your final moments on the water during a magical morning paddle. After a quick lunch and some fond farewells, you'll be boarding the water taxi back to Alder Bay. You can expect to be back at your vehicle around 2 pm, but exact time depends on various factors such as wind & weather conditions.
---
See guest handbook for more details & Packing List
FAQ
+ WHAT MAKES OUR JOHNSTONE STRAIT ULTIMATE BASECAMP SPECIAL?
We have been offering the Johnstone Strait Ultimate tour for almost 20 years! With many years of memorable wildlife encounters, beautiful views, and a little bit of west coast magic, this camp leaves all who visit with a lasting sense of connection to the natural world. 
Located on West Cracroft Island, this basecamp is located directly across from the famed Robson Bight (Michael Biggs) Ecological Reserve. Robson Bight is a well-known area of protected critical habitat for our Northern Resident Killer Whales. Our location in this special region allows for spectacular wildlife viewing both from camp and from our kayaks as orcas travel through the area.
+ WHAT IS THE CAMP SET UP LIKE?
Set on top of a stunning bluff with sweeping views of the Johnstone Strait, this camp is the perfect spot to begin your adventure. This wilderness camp provides roomy walk-in tents, handmade bed frames with comfortable foam mattresses*, fluffy pillows, plush towels, private composting toilets located in a convenient central area, two hot showers, a wood-fired hot tub, and a covered dining and lounge area for you to enjoy gourmet meals and take in the sunset.
Check out our Gallery tab to get a sense of it all.
*For this tour, each guest brings their own sleeping bag. Rentals are also available – just ask us! 
+ HOW EXPERIENCED DO I NEED TO BE FOR THIS TOUR? HOW LONG DO WE PADDLE EACH DAY?
This tour is designed to cater to all levels of experience and abilities from first-time to expert paddlers. Each day, we will explore the shores of Johnstone Strait and the unique bays of West Cracroft Island. Take in the stunning views and learn about this significant area with a visit to a whale research outpost nearby.
Generally, we travel between 3-5 hours a day on our Johnstone Strait Ultimate tour. We set a pace which is attainable and enjoyable for all. The first and last days will be shorter paddles due to travel water taxi transport, with days 2 & 3 being full days of paddling.
Your guides have extensive training in keeping all sea kayaking excursions safe and engaging and will always consult the group in terms of the weather and wind forecasts. 
A reminder that this tour can be booked as a custom-tailored trip for your private group.
+ HOW MANY PEOPLE SLEEP IN EACH TENT?
The tents are designed to comfortably fit two adults. Each tent contains two twin beds (no bedding included, please bring your own sleeping bag or rent one from us). We do have folding cots with therm-a-rest mats that can be added if you would like to have your younger family members stay in your tent. 
We have 8 tents at this camp and it usually is no problem to request a solo tent. Call us in the office if this is a concern and you would like to see what the composition of the group on particular dates is like.
For our private group tours, you can decide amongst yourselves your preferred tent arrangement for the group.
+ IS THERE CELL SERVICE OR ELECTRICITY AT THE CAMP?
The Johnstone Strait Ultimate camp sits just outside normal cell service areas, so you can enjoy your time with us free from digital distractions. If you need to find a signal to check in, you can find service as you paddle. In a pinch, we occasionally are able to provide (very limited and spotty) wifi.
We have a limited supply of electricity through solar panels and a battery bank at camp. When the weather is nice, we have more power; when it's not, we have less. Everyone should be able to charge a camera battery at least once while on the trip and possibly more, but it's wise to be conservative with your batteries to ensure the power is there when you need it (eg. avoid using the display unless you need it, don't review photos in your tent at night, keep your camera off when not using it, etc.). We highly recommend bringing your own personal battery bank to use throughout your tour to ensure you are able to charge your devices.
+ WHERE IS THE MEETING POINT TO START THIS TRIP?
Tour meeting location: Alder Bay Resort & Marina at 11:30 am (Day 1)
On day 1 of your trip you will meet your water taxi driver in Alder Bay on Vancouver Island (approximately a 5.5-hour drive by car north of Victoria or 4 hours north of Nanaimo). Please arrive 15 minutes early to allow time to unload, carry your luggage down to the dock, and arrange parking (if necessary) to leave your vehicle for the duration of your tour. 
+ CAN WE FISH FROM CAMP?
Unfortunately we are unable to fish from camp as this area is part of a Rockfish Conservation Area which makes it off-limits to all fishing.
+ MORE FAQS
Reviews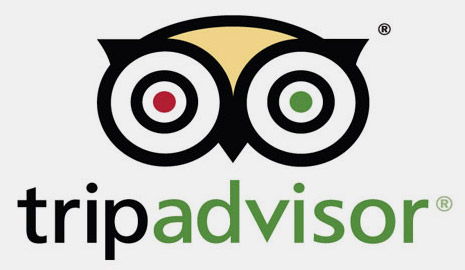 We're proud of our great reviews - but don't just take our word for it, see what people are saying over on Trip Advisor. View Reviews
THE EXPERIENCE
"We couldn't have asked for better guides who were so knowledgeable about the area, and kept us entertained and well fed! It was great to see how passionate they, and Spirit of the West, were about protecting the land and animals here and that is something that I feel they have passed onto us."
Faye Hammer
June 2022
"Struck by how the accommodation exceeded my expectations. I was able to peacefully reconnect with myself and nature and disconnect from the constant list of tasks back home. I felt so well taken care of physically and mentally."
Sue Sie
July 2022
"One specific thing I really liked: Jenna's level of concern for us all. I could see and feel her thinking through weather, currents, time, our energy levels, our basic needs - everything! I loved it because (for once) I felt totally taken care of and that was the ultimate experience for me. Thanks Jenna."
Katie
July 2022
"Found the experience extraordinary. This is my second trip and I'm looking forward to my third!"
Fred
"Beyond our expectations. This was our first family adventure vacation and it was great! We were fortunate to see lots of wildlife and each guide was very knowledgable. "
The Petrick Family
"Unforgettable! Great people, great location and amazing natural environment."
Andrea Hansen
"Change nothing, its perfect!"
Jean Luc Bohn
"Great experience! 4 day trip was a perfect time for my 11 year old son."
Patrick Hanlon
"Awesome! I love you guys! Want to bring my daughter. Thank you so much for a trip I will never forget! Thank you all!"
Yvonne Piazza
"The experience exceeded all my expectations. This was one of the greatest experiences of my life and I've made new friends from all over the globe."
Dave Hughes
"Exhilarating, relaxing and well guided."
Molly & Gayle
"Met our expectations, liked the flexibility of the guides. Very competent and professional group. Each guide brought something special to our experience."
The Wool family
THE GUIDES
"Everyone very helpful and patient. Food, kayaking, accommodations all great. People before trip on phone very helpful. A trip we will always remember. Thank you!"
Ruth Gilmour
"We both really enjoyed the trip. The guides, area and wildlife were amazing. Great balance between organized time and "own time" Guides were very accommodating, relaxed, made all feel welcome!"
Heather and Mark Elliott
"Experience of a life time. I will be back with my family. Your dedication to your company "shined" through your staff."
Lynun Rtley
"The trip was all around awesome.
This guides and organization was phenomenal."
Charles Berdemann
"So impressed with the guides depth of knowledge and how the trip is run so smoothly. Base camp is a wonderful place. Would be happy to wake up every morning there."
Helen Mc Donnoll
THE CAMP & FOOD
"Friendly guides, fun, great food, and group was super too! Hot tub and shower unreal! "
Carol
"With my dietary limitations, everyone at Spirit of the West went out of their way to make delicious food. I have never gotten service like that before. "
Carmen Petrick
"Great trip, great camp, never seen a beautiful hot tub in such a beautiful scenery."
Andreas
"Awesome! Most luxurious camping trip ever with fun and knowledgeable staff!"
Ryan
The food…ahhh yum. The hot tub and tent amenities were luxurious! Overall I feel very satisfied and unwilling to leave! Thank you to the great staff for a wonderful experience!"
Jenny Berger
"Fantastic overall. Wonderful food and accommodations top notch (hot tub!) Amazing guides, great pace. Essentially a perfect trip. Bascamp, food, guides are all amazing. Keep it up! Thank you for being awesome!"
Peter
THE WILDLIFE
"Beyond expectations - deluxe guiding, food and hot tub! The kayaking was amazing, The wildlife just incredible!"
Ben Smith
"A truly wonderful and inspiring trip. I slept under the stars last night to hear the orcas and was lucky enough to see an incredible asteroid shower. A once in a lifetime experience. (Although I hope to repeat it soon!)"
(John) Brian Weir
"OMG !! Saw everything, whales, humpback, bear, eagle, seals. The guides were amazing, knowledgeable, funny and friendly! The guests were great everyone got along. Felt like we were all old friends."
Pam Vandumeu
Book Now
Our online booking system allows you easy access for booking your tour with Spirit of the West Adventures, any time of day.
Before finalizing your reservation, please carefully read over our Terms & Conditions, as these terms will apply to your booking. We also highly recommend that you look into Travel Insurance options to protect your travels before booking your tour as some types of insurance (such as Cancel for Any Reason insurance) can only be accessed within a limited period of time after paying for any portion of your tour.
If you think that you would like to book a trip, but need time to look into other travel arrangements, please contact our office and we will place a temporary hold on your spaces. We also offer real humans to speak with if that's your preference, so feel free to call our office at 1-800-307-3982 (from within Canada and the U.S) or 1-250-285-2121 (from overseas). We can be reached by email at [email protected]. If, for any reason, you are having trouble booking your trip, please do not hesitate to contact us. We are always happy to help!
---
DIETARY RESTRICTIONS?
We are happy to accommodate many dietary restrictions. However, dietary restrictions add additional complexity and costs to preparing for your tour. Please see below for some of the dietary restrictions we can accommodate and the associated costs for substitutions.
$75 fee: gluten-free, dairy-free, soy-free, nut-free, and vegan (please add by pressing the blue + beside "Dietary Accommodation" when booking) 
No additional cost: vegetarian, no red meat, no pork, no fish, no seafood
If you have dietary restrictions or allergies not listed above, please contact us at [email protected] to discuss if we are able to accommodate your needs and any additional charges. We take great pride and pleasure in serving you the best food we can for your adventure!
---
Searching Availability…